Kyle Busch Once Blamed His "Dumbass" Behavior on Chilling NASCAR Fear & Wished He Acted Like Hendrick Motorsports Legend Jimmie Johnson
Published 08/31/2022, 1:25 PM EDT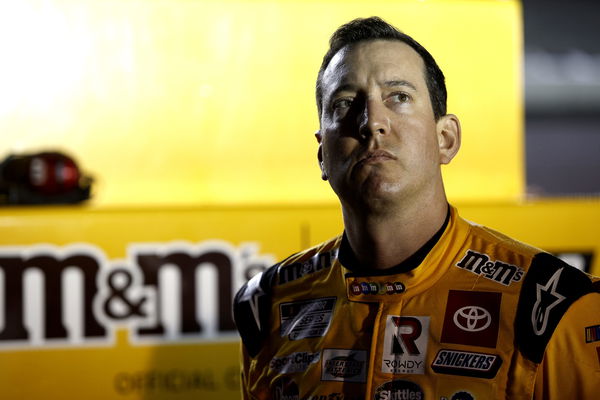 Joe Gibbs Racing's driver, Kyle Busch, once opened up and shared what advice would he give if he was able to speak to his younger self.
He also spoke about Jimmie Johnson in reference to an ideal behavioral standpoint.
ADVERTISEMENT
Article continues below this ad
During an interview, Busch stated, "I was always worried about being cut and not having anything to do. So I always put way too much pressure on myself to run good, to win races and all that and when that wouldn't happen or I'd crash, I'm in a terrible mood. Obviously, right?"
Adding, "Because essentially, to me, this is my job on the line. So I act like an idiot sometimes when I'm too mad."
"But I'd tell myself, "If you've made it here, you've made it here for a reason. If you can compete with the best of them consistently and win a little bit and act like a Jimmie Johnson  you're going to be here forever."
He concluded by stating, "If I had any advice to give, it'd be that: Don't act like such a dumbass sometimes."
Kyle Busch says he'd want his kids to look up to Jimmie Johnson to learn how to conduct themselves
During the same interview, Busch was asked who he would prefer for his kids to look up to as an example for good behavior.
ADVERTISEMENT
Article continues below this ad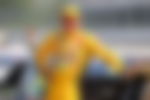 The two-time Cup Series champion wasted no time to take Jimmie Johnson's name. He stated that Johnson would be the guy who had everything figured out.
He went on to mention how Johnson molded himself during his time at Hendrick Motorsports while learning from Jeff Gordon.
ADVERTISEMENT
Article continues below this ad
Watch This Story: Kyle Busch – Net Worth Salary and Endorsements in 2022
Moreover, there was another name in Busch's mind, and that was Carl Edwards. He stated that Edwards was another example of exemplary behavior and like the way he carried himself.
Edited By: Ranvijay Singh