Kyle Busch Opens Up on the Three-Way Battle in Kansas With Defending NASCAR Champion Kyle Larson and His Brother Kurt Busch
Published 05/16/2022, 5:07 AM EDT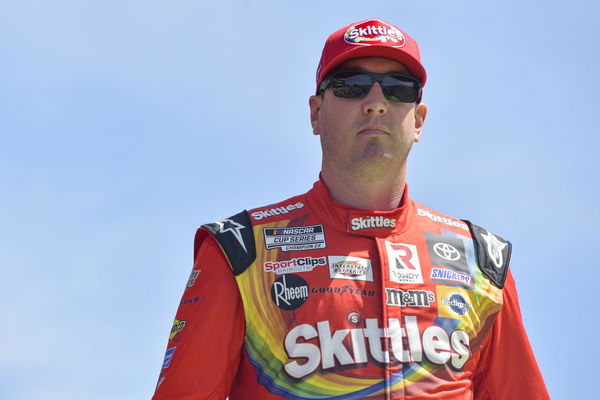 Nobody could've asked for a better than what we got at Kansas Speedway. The Busch brothers chasing down defending champion Kyle Larson? The stuff of gold.
However, the race could've gone in either direction, and that is to say that while it the Busch brother that won the race was Kurt, it could very well have been Kyle.
"We were in control of the race in the final restart. You want to win the race in that instance and I feel like our car was good enough to do so but Larson did a good job getting in my left rear, getting in the right spot coming off of (Turn) 2 to drag me back to the backstretch," Kyle Busch said in a post-race interview.
ADVERTISEMENT
Article continues below this ad
"I couldn't retaliate the side draft getting into (Turn) 3, so he meet us right there. Once he got clear, it was over."
When asked whether he thought Kurt Busch would make up the ground on Kyle Larson, which he eventually did, the Joe Gibbs Racing driver said he was "surprised" his brother did what he did.
"Kurt was really good all day," Busch said. "He was super fast, I feel like we were right there with him really close, but I couldn't make any ground on Larson so I was surprised he could, knowing our stuff's really close."
Kyle Busch got off pit road first prior to the final restart but settled for third. What he said about the final restart and the finish: pic.twitter.com/pB1Ns4w8MQ

— Bob Pockrass (@bobpockrass) May 15, 2022
Did Kyle Busch take revenge against NASCAR?
During the NASCAR Cup Series race at Darlington, the JGR #18 driver left his Toyota in the middle of the pit road after a wreck. This was something that Freddie Kraft, the NASCAR spotter for Bubba Wallace touched upon in an episode of the Door Bumper Clear podcast and theorized that the act was possibly a pay-back to NASCAR for a similar incident from last season.
"Kyle Busch has the ability to be a complete a*****e at times. And sometimes his attitude is very calculated," Kraft said.
ADVERTISEMENT
Article continues below this ad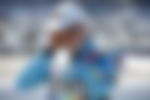 "If you remember last year, he got fined $50,000 for driving through the cones and almost hitting a person as he pulled into a garage. So in his mind, this is what his response to NASCAR."
ADVERTISEMENT
Article continues below this ad
The spotter argued that Kyle Busch was, as mad as he was in the moment, still thinking about what happened last year.
WATCH STORY: "NASCAR Rules Are Garbage" – Fans Angry at Forced Hendrick Motorsports & Chase Elliott Withdrawal