Kyle Busch Reacts to First NASCAR Win in 2021 and Making Most of the Chase Elliott-Ryan Blaney Wreck
Published 02/10/2021, 12:45 PM EST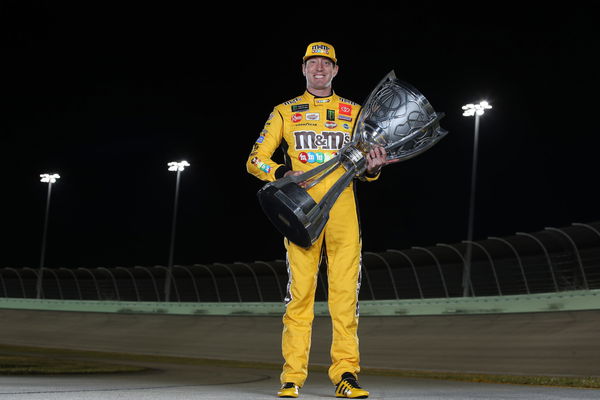 ---
---
The NASCAR 2021 Cup season has unofficially begun, with the Busch Clash. Kyle Busch took capital advantage of last lap drama between Chase Elliott and Ryan Blaney, to win the race. After having gone through a dismal 2020 Cup campaign, this win will be hugely encouraging.
ADVERTISEMENT
Article continues below this ad
Speaking to reporters after the race, he admitted that all he did was keep his head down. The #18 driver was focusing on just maintaining his position and getting close enough to pounce. Of course, he never expected to luck out and have the two race leaders take each other out.
ADVERTISEMENT
Article continues below this ad
Moving on to his team, he made sure to thank everyone in his team and even his sponsors. Of course, he knows that this is a non-points win, but he was glad to start his season with a win. Hopefully, for his sake, it sets a precedent for the rest of his 2021 Cup Series season.
Kyle Busch weighs in on the last lap crash between his rivals
ADVERTISEMENT
Article continues below this ad
Of course, he even spoke about the late collision that prompted him to victory. He said, "I kind of felt like there was an interesting opportunity presenting itself. I was catching those guys and running them down for a couple of laps there towards the end. They were pushing each other a little bit and kind of messing each other up more so than run clean laps."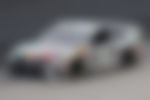 This led to Kyle Busch slowly and surely, closing the gap to the leaders. However, he still was unsure if a win was on the cards, until they collided in the final corner. Busch admitted that he was not sure if Chase Elliott would push the issue and push Blaney. When they crashed, the Joe Gibbs driver hoped that they would wreck long enough to allow him to close up. Soon, that was exactly what happened.
ADVERTISEMENT
Article continues below this ad