Kyle Busch Reveals the "Scariest Part" of the Mall Shooting Incident
Published 08/07/2022, 10:15 AM EDT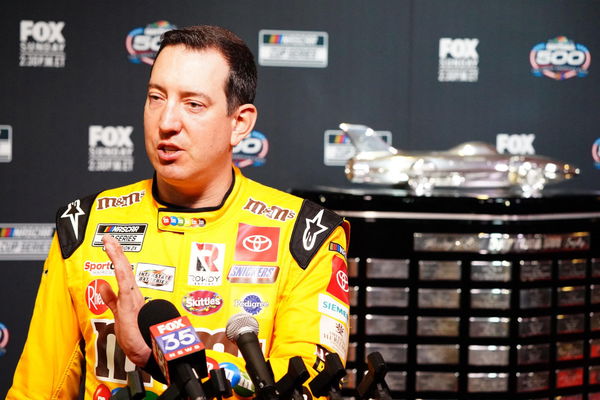 Recently, there was a scary shooting incident that took place at the Mall of America in Minnesota. In one of the clips from the mall, we saw Joe Gibbs Racing driver Kyle Busch talking on the phone while safely exiting the mall with his son and several other agitated shoppers. Now, Busch has spoken to the media ahead of the race at Michigan, where he revealed the scariest part of the incident.
ADVERTISEMENT
Article continues below this ad
During the interview, a journalist asked Busch if there was any sense of danger or if they just asked to evacuate. In response to the question, he said, "No, there was definitely a sense of danger."
ADVERTISEMENT
Article continues below this ad
"A huge sense because all you were told, so Samantha (his wife) called me, we had no idea, Brexton and I were actually in line for a ride, we were the next to go on that ride."
"She called me and I answered, and we skipped right through going out of the ride and went out straight back out the exit."
"Then we stayed on the phone together because she told me there was an active shooter there, and shots have been fired at the mall."
Further, Busch went on to explain that the scariest part is that "you don't know" what is exactly happening around you. He kept on the phone so that he could ask his wife where she was and where exactly the active shooting was taking place, so he does not walk right into it by accident.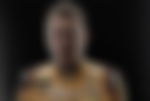 He also states that when the situation is chaotic, one has no idea which way to go since some people would be running in his general direction or the other way.
According to Busch in situations like these "you're flying blind," and don't have any idea as to what is going on.
Kyle Busch talks about what he would do if he was not racing
During the same press conference, Busch was asked about the struggles with his career and not being as important as he used to be. This was in reference to his ongoing contract issues and how the two-time champion is still unable to find a sponsor for the next season.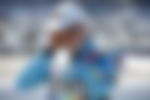 Answering the question, Busch said that he had no idea what he would do if he was not racing. He went on to mention that he is good at certain things, and one of those things is racing.
ADVERTISEMENT
Article continues below this ad
Watch This Story: Kyle Busch – Net Worth Salary and Endorsements in 2022
Busch and Joe Gibbs Racing have been hard at work to find him a sponsor replacement to keep him for the 2023 season. But to date, they have not been able to come up with anything substantial. As uncertainty lurks over Busch, time is quickly running out.
ADVERTISEMENT
Article continues below this ad