Kyle Busch Sets '100 Wins' Target and Other Massive Goals to Make History in NASCAR
Published 02/16/2021, 7:45 AM EST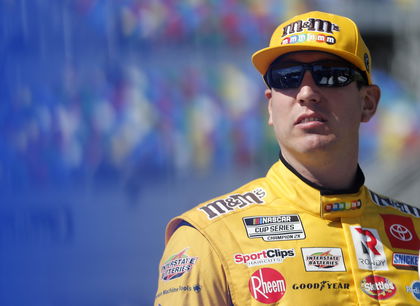 ---
---
Kyle Busch went another year without a Daytona 500 title, the one big title missing in his trophy cabinet. However, that is not the only achievement he is chasing, and Kyle Busch wants to win a lot more before he bids adieu to the sport.
ADVERTISEMENT
Article continues below this ad
The two-time NASCAR Cup Series champion recently said that he sees himself driving in NASCAR for at least another 10 years or so. If he does stick around for that long, Busch will have his chance to achieve all that he wishes to.
The Joe Gibbs Racing star sits on 57 wins in the Cup Series, second among active drivers, only behind Kevin Harvick. While many would be more than satisfied with so many wins and two titles, 'Rowdy' is far from done.
ADVERTISEMENT
Article continues below this ad
"I'd love to get 100 if it's possible," Busch said in a recent interview. He then expressed his goal of having as many as five titles with the most number of winning seasons going forward in NASCAR.
"I'm shooting for the moon and it would be awesome to have five championships with the most winning seasons," he added.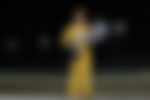 Kyle Busch aims to break another major record
In doing so, Busch will surely extend another record that he is chasing. The younger Busch brother has at least one win in 16 consecutive Cup Series seasons, just two short of Richard Petty's record of wins in 18 straight seasons.
"I have a win in 16 years going right now, and I'd love to take that on into the 20s," Busch continued. He knows how close he is to the record, and Busch is focused on breaking it.
"I want to race into future years and have the opportunity to extend that. There are only two guys who are ahead of me right now, and I'm coming up close to being the number one guy," the 35-year-old said.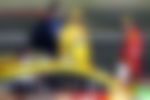 Busch's streak came very close to ending last season, as he went winless almost all season. Then, with just three races to go, Busch raced his no. 18 Toyota to Victory Lane at Texas Motor Speedway.
Starting the 2021 season on a great note
While the opportunity to win the 2021 Daytona 500 is lost, Busch will get many more chances to get that dream win. For now, he will focus on getting back to winning ways in the 2021 Cup season.
ADVERTISEMENT
Article continues below this ad
The good news for him is that he started the season with a victory already, winning the Busch Clash. Despite it not being an official race, a win is a win and always does great things to confidence.
ADVERTISEMENT
Article continues below this ad
MORE – WATCH: Brad Keselowski, Joey Logano, Kyle Busch, Bubba Wallace in Horrific Final-Lap Crash in NASCAR Daytona 500