Kyle Busch Shows His Excitement Over Son Brexton's Recent Big Win
Published 03/11/2022, 4:55 AM EST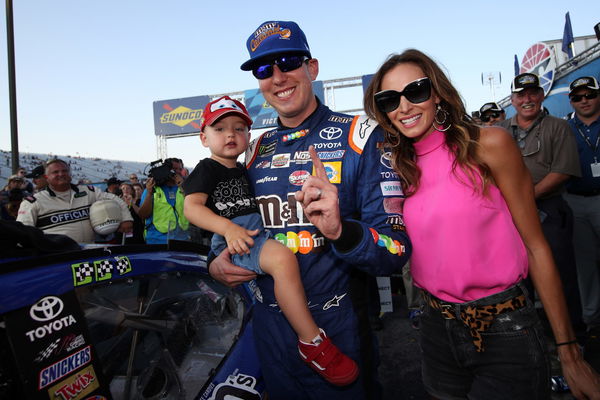 Brexton Busch, the six-year-old son of two-time NASCAR Cup champion Kyle Busch is showing all signs to be a future star in racing. Over the course of the last few months, Brexton Busch has taken part in, and won a few races in junior categories.
ADVERTISEMENT
Article continues below this ad
And recently, he added another win to his resume. This was something, of which fans will be able to get a behind-the-scenes look at as Kyle Busch posted a teaser on his Twitter account.
"New @brextonbusch vlog is dropping on my @YouTube channel. It's one u won't wanna miss as he got his first win in the 18B Junior Sprint," he tweeted.
ADVERTISEMENT
Article continues below this ad
Kyle Busch, the NASCAR driver, father, driver-coach, and learner
In an interview with Speedway Digest, Kyle Busch described his six-year-old son as someone who is "very young for his age." This is simply because the young racer is already in quarter midgets, junior sprints, and outlaw karts across the country.
Busch revealed they have three races in California, in Phoenix, and around 80 in total across 2022.
While the Joe Gibbs Racing driver is acting as a coach to his son, he confessed that in the process of teaching Brexton, he himself is learning "a little bit" too.
ADVERTISEMENT
Article continues below this ad
"As I'm his driver coach, I'm helping him through things and I'm thinking – I'm on the sidelines and I'm like okay, what do I need to tell him? How can I explain this to a six-year-old so when he comes off the racetrack to go over things and watch film, I can talk to him about it?"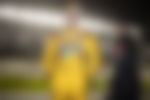 The two-time Cup Series champion revealed he uses his teaching methods on himself and his driving. "I'm talking to myself, driver coaching myself a lot more now," he said.
ADVERTISEMENT
Article continues below this ad
"I'm like okay, DA. Do this, look at this differently. Don't screw this up. Hey, you need to throw it into the top a little higher. You missed that corner, that was dumb. Just certain things in that nature."