Kyle Busch Snaps at NASCAR Twitter for a Post After Darlington Throwback Race
Published 05/10/2021, 3:08 PM EDT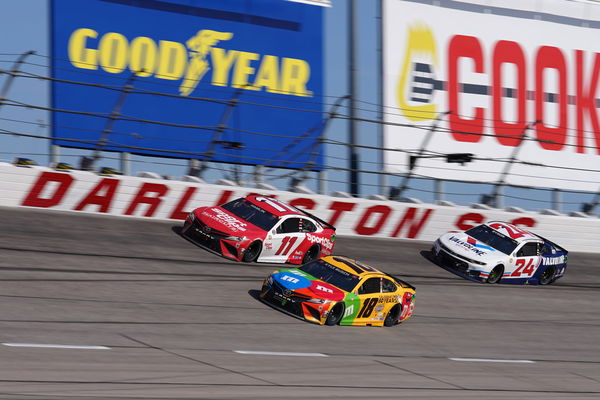 ---
---
Kyle Busch is well known in NASCAR circles to be very outspoken and temperamental. After he finished 3rd at Darlington, he was thoroughly disappointed with the result.
ADVERTISEMENT
Article continues below this ad
It didn't help that the NASCAR Twitter handle posted a picture of him with the caption, "The beginning was better than the end."
Suffice to say, the 36-year-old snapped hard. He replied, "U guys r so stupid w your wanna b tag lines. Every week u praise the winner and shame those following."
ADVERTISEMENT
Article continues below this ad
Truthfully, nobody knew where this rant came from, but Busch insinuated that social media only favors the winners and paints others in a bad light.
One example was when Kyle Larson finished 2nd, and the caption read, 'close but no cigar'. On one hand, Busch may have had a point as some may perceive it as disrespectful to other drivers.
However, in NASCAR's defense, Kyle Busch led for a while until he had his issues and dropped down the order. From there, he had to claw his way back up and eventually finish 3rd.
How did Kyle Busch perform in the race itself?
As mentioned before, Busch led 8 laps before a flat tire forced him into a spin at Turn 4. This brought out the race's first caution flag period, and teammate Martin Truex Jr was more than happy to inherit the lead.
To make matters worse, he was unable to take any points in the first stage, though he finished Stage 2 in 2nd place.
ADVERTISEMENT
Article continues below this ad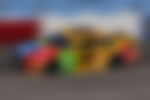 However, he was only able to take one more lap in the lead before Truex snatched it back for good. On the bright side, he did manage to slot into a solid 3rd place behind Truex and Kyle Larson.
Obviously, Busch would have been pleased with 3rd as this was the 'Track Too Tough to Tame'. However, the manner in which the NASCAR social media team treated his race seemingly rubbed him the wrong way, forcing him to lash.
ADVERTISEMENT
Article continues below this ad