Kyle Busch Still Not Sure When He Will Get in the Next Gen Car
Published 11/19/2021, 1:10 AM EST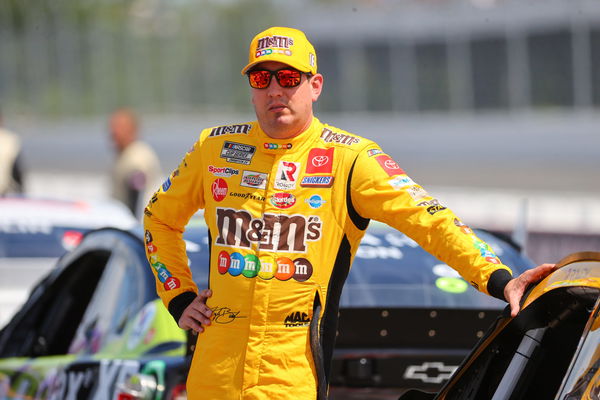 Currently, the NASCAR paddock is conducting a post-season test for the Next Gen cars. Several drivers have already turned up for the test. However, there was one notable absentee, and that was Kyle Busch. The Joe Gibbs Racing driver is currently relaxing at home with his family. Fortunately for the fans, the #18 driver will be back in action soon.
According to some reports, he will most likely take part in the remaining pre-season tests. Apparently, Kyle Busch was supposed to compete in a tire test earlier this year, but it got rescheduled. Now, it is highly likely that he will turn up to the Phoenix test in December as well as Daytona and Las Vegas for the January tests.
For those asking about Kyle Busch, he likely will do two, if not all three, of the upcoming tests at Phoenix in December and Daytona and Vegas in January. He was supposed to do one of the earlier tire tests where the dates ended up getting moved.

— Bob Pockrass (@bobpockrass) November 18, 2021
ADVERTISEMENT
Article continues below this ad
What lies ahead for Kyle Busch?
The Joe Gibbs Racing driver has not been overly fond of the Next Gen car and has made his displeasure clear. Though it is worth mentioning that he has had limited opportunities to drive the cars.
ADVERTISEMENT
Article continues below this ad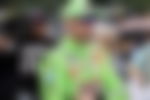 "Yeah, I've kind of seen it, but I haven't driven it," Busch said in March.
"From my vantage point, when you take out all of the ability for race teams to be creative and ingenuity, the engineering aspect, everything is gone. It's just a race of engine development, I guess, that's all the manufacturers have any say over the new car, is what engine is in it and what their engines do and that sort of stuff."
ADVERTISEMENT
Article continues below this ad
The 36-year-old was disappointed to miss out on the 2021 Cup Series title. However, he will be motivated to perform better and try to gain his third title next year. With the 2022 Next Gen cars, nobody has a clear advantage over their rivals. So, there is a chance that he could end the Hendrick Motorsports dominance, or compete against new rivals.