This weekend, the NASCAR paddock heads to the Pocono Raceway for its first double-header. In light of this, Kyle Busch admitted that the Pocono can evolve drastically, whether it is after a month or even 24 hours. He harked back to 2019 season where he won the race in June but finished 9th when the paddock returned in July.
Speaking to Fox 56, Busch admitted, "There is a difference between Pocono Raceway when it is a month apart. But when its day 1 to day 2 there are differences so you have to take a lot of different things into account."
Busch is considerably excited because the cup teams have no practice, so the race could be unpredictable. He admitted that every visit to the triangle yields a different feeling for the drivers.
As per Kyle Busch, the bumpy nature of the circuit changes the characteristics. So, nobody can predict whether the bumps are bigger, and the turn 2 tunnel is a hard nut to crack.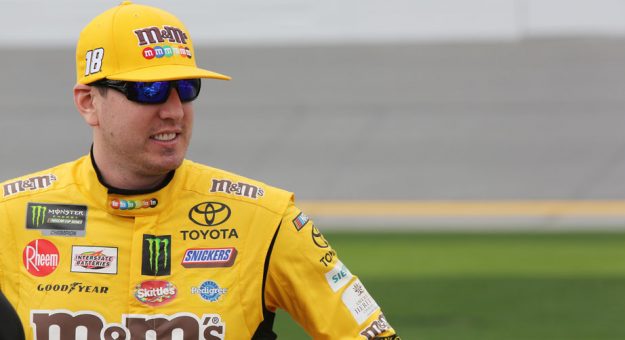 Kyle Busch is not the only driver wary of the circuit
Aside from the number 18 driver, Aric Almirola also talked about racing in Pocono this weekend. Almirola's #10 car has recorded two 'top 10' finishes at the venue and heads there on the back of a fine 3rd place at Talladega.
Admittedly, he had a wild race over there, where he crossed the finish line backward. While he hopes for a good result, Almirola will be praying that he avoids such drama.
Almirola said, "I believe good runs breed good runs. Everybody on the team has more confidence and a little more pep in their step and we look to continue that at Pocono."
With the USA still in battling the COVID-19 crisis, most of the races are taking place behind closed doors. Clearly, the Pocono raceway is no exception, because fans are not allowed on the property.