Kyle Busch's Recent Heart Melting Gestures Opens the Eyes of Several NASCAR Fans About His True Personality
Published 05/08/2022, 3:55 AM EDT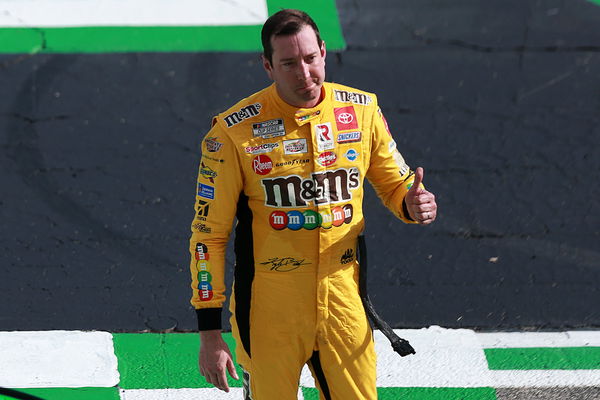 Regardless of the narrative surrounding Kyle Busch and his image of being 'the bad boy' of NASCAR, the Joe Gibbs Racing driver has proven on many-a-occasions, that he, in fact, isn't what people think he is. That he has a heart of gold.
This was something that Busch once again proved through his heart-melting gesture for an elderly race fan. The #18 driver sent Gigi a personalized video message which reduced her to tears of happiness, as he invited her to a race.
ADVERTISEMENT
Article continues below this ad
What Kyle Busch did for this race fan really opened the eyes of many NASCAR fans into seeing him for who he really is. While at the same time, many fans confessed how they were wrong about him on first impression, but now, they know better.
Have not always been a fan of the person, but can't deny he's always there for his fans. FYI always been a fan of the talent😎

— Boots 🥛🐈‍⬛The Cat 🌴🏁 (@CatNamedBootsie) May 8, 2022
I seriously can't see how someone can hate you Kyle. Such a great guy!

— Aketchis_Pancakes (@InSomnia7_OW) May 8, 2022
I may not like Kyle Busch as a racing driver, but I like him as a Human…

— Camden Alexander (@w_alexandertv) May 8, 2022
Beginning of 2010s hate Kyle. Middle of 2010s okay he's not the worst of the worst guess glad he won a championship. End of 2010s okay he's not really terrible plus he deserves his second trophy. 2020s damn Kyle is really a good guy a great racer damn I actually like him now.

— Derick Heaven Taylor (@D_RexYT6789) May 8, 2022
2 B honest Kyle, I didn't like you at first 😆 but I have been your biggest fan since 09.. I've seen you do stuff like this in person. No matter what kind of day you've had on the track you always talk to kids and take time for anyone wearing your shirt. Fan for life man.

— Michigan_Jake (@TheMichiganJake) May 8, 2022
Kyle Busch is "who he is", NASCAR veteran emphasizes
In a recent interview, Xfinity Series veteran, AJ Allmendinger, made a case for the Candy Man with regards to the criticism that has followed him throughout his career, which stems from his outspoken nature and saying exactly what's on his mind regardless of the circumstances.
"We shouldn't ever be shocked by Kyle Busch's comments. This is what I love about Kyle. This is what people ask me, 'What's Kyle like?' I was like, 'I love Kyle Busch. Because he is real,'" he said.
ADVERTISEMENT
Article continues below this ad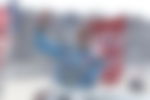 Allmendinger confessed that Busch isn't always the most pleasant person one can find. "But he's also who he is," he spoke of Kyle Busch.
ADVERTISEMENT
Article continues below this ad
"You know if he's not happy, or there's something on his mind, or something you don't wanna talk about then he'll make sure he says how he feels about it," Allmendinger added.