Kyle Larson Backs "Outspoken" NASCAR Legends for "Moving the Needle" Amid Backward Step for the Sport
Published 11/18/2022, 9:45 AM EST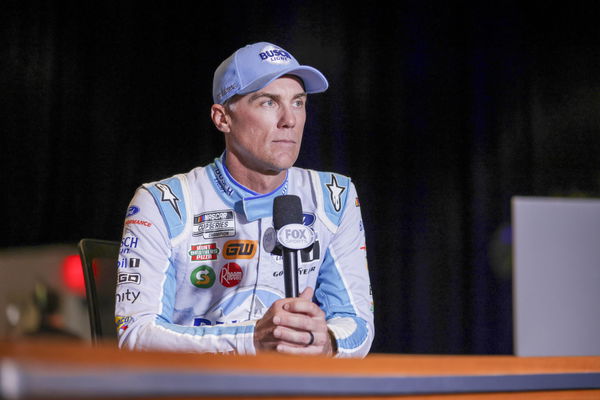 This year, we have seen several drivers step up and open fire at NASCAR. Especially when the ball dropped out on driver safety issues. While some of the drivers were prominently outspoken, others remained in the shadow trying to avoid controversy. Recently, while asking about which driver had the most impact on the sport, Kyle Larson and a few others responded who they think it would be.
Kyle Larson said, "Probably if I had to pick one over everybody, Harvick just on the safety side. Him and Denny together, them two. They're moving the needle."
ADVERTISEMENT
Article continues below this ad
Austin Cindric mentioned, "I'd say it's a toss-up between Kevin Harvick and Denny Hamlin."
Brad Keselowski stated, "Probably either Kevin Harvick or Denny Hamlin because they're so outspoken across the board."
What have Kevin Harvick and Denny Hamlin done for the sport this year?
Both Harvick and Hamlin have been at the forefront when it comes to discussions about driver safety and what NASCAR should be doing to address them. The two weren't the only ones to have spoken up. Chase Elliott also stated, "I just hate to see us go backwards."
ADVERTISEMENT
Article continues below this ad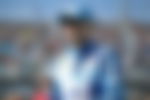 Famously, earlier this year, drivers such as Kurt Busch were rendered out of their cars following a hard impact at Pocono Raceway, Harvick was fuming in disbelief that NASCAR was not doing anything to address the issues at hand. Throughout the season other drivers who were involved in wrecks had complained about the impact felt in the cockpit. However, NASCAR had seemed to brush the complaints aside.
As the season progressed, and the complaints piled up, tensions rose between drivers. Harvick's car once seemingly caught fire following a pit stop. The primary reason was cited to be rubber build-up under the car.
ADVERTISEMENT
Article continues below this ad
Watch This Story: Bubba Wallace Loses $1 Million For Assaulting Kyle Larson as Michael Jordan's Partner Condemns His "Values"
Harvick soon went on a rant against NASCAR and its safety standards. At one point, even fellow driver, Denny Hamlin stepped up and used the media as a tool to voice his concerns and opinions out loud. Thanks to the effort of both of them, NASCAR was forced to listen to the problems faced by the drivers.
Edited By: Jayant Chhabra