Kyle Larson Bags Cincinnati Inc. as a Sponsor for Talladega NASCAR Cup Races
Published 08/14/2021, 2:24 PM EDT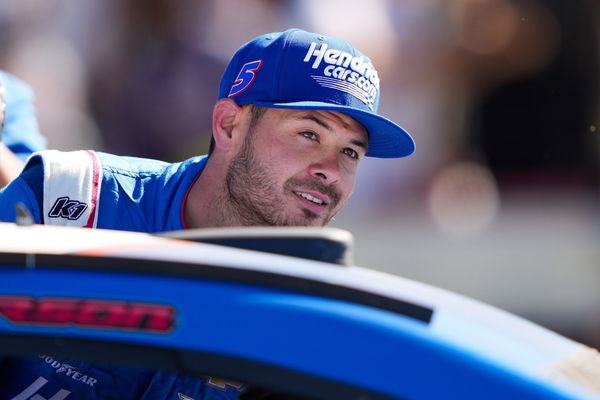 Recently, news broke that Kyle Larson is signing a new sponsor. As it turns out, he will partner Cincinnati Inc for the Cup Series races at the Michigan Speedway and Talladega Superspeedway. Of course, this also means that the #5 Hendrick Motorsports driver will have a brand new livery.
The car is predominantly white in color, with a black colored rear bumper. It also has a red and a blue stripe running across the sides of the car. The blue-striped decal also bears a number of white stars on the blue stripe to resemble the American flag.
ADVERTISEMENT
Article continues below this ad
This stunning car will be seen in the flesh on August 22 at Michigan and on October 3 at Talladega.
Kyle Larson is hoping to win the 2021 Cup Series title
ADVERTISEMENT
Article continues below this ad
Larson has been in the form of his life and recently assumed the championship lead. All this time, Denny Hamlin was the championship leader until the Watkins Glen race. Eventually, Hamlin's lack of victories came back to bite him where it hurt, and he had to surrender the lead to Larson.
Without a doubt, the Asian-American driver is one of the favorites to win the Cup Series crown. The triumph at Watkins Glen International was his fifth win of the 2021 season and the most crucial one. With three races left in the regular season, Larson is well on his way to getting the advantage ahead of the playoffs.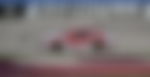 Of course, the #5 Hendrick Motorsports driver will not exactly be running away with the championship. There are many other drivers who are just as hungry to win the title. Larson will have to contend with his Hendrick teammates, the Joe Gibbs Racing drivers, and the Team Penske drivers. Among them will be Denny Hamlin, who will want to retake the championship lead and finally get a win under his belt.
ADVERTISEMENT
Article continues below this ad