Kyle Larson Brutally Reminded of His Checkered Past After Confronting NASCAR Reporters on "Embarassing" Ross Chastain Move
Published 10/31/2022, 5:30 AM EDT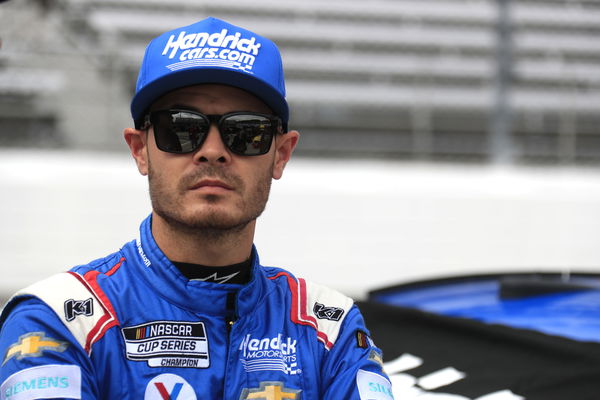 Ross Chastain truly, in every sense of the word, made a headline-worthy move to punch his ticket in the playoffs that will not be forgotten for years and years to come. However, in doing so, he also divided the NASCAR community with plenty of criticism coming his way, including from Kyle Larson.
The Hendrick Motorsports driver didn't hold back one bit as he expressed his honest thoughts on Chastain's 'video-game' move.
ADVERTISEMENT
Article continues below this ad
"Yeah, I'm a bit, I don't know, embarrassed that I did because that was pretty embarrassing honestly," Larson spoke about the move that brought back some memories for him.
But right after that, Larson went on to criticize the move and claimed it had no place in NASCAR.
"I think that's not a good look for our sport. I don't know what you guys think, probably think it's cool, but it was pretty embarrassing," he emphasized.
When questioned why he thought it was a bad look for NASCAR, Larson questioned back, "Why do you think it's a good look?"
Kyle Larson wasn't a fan of what Ross Chastain did on the last lap.

"That's not a good look for our sport. Maybe you guys think it's cool. I think it's embarrassing." pic.twitter.com/7CNzcTDkLC

— Matt Weaver (@MattWeaverRA) October 30, 2022
However, despite him admitting what he himself did, followed by his opinions on the move, the fans were quick to point out what he did in Darlington last year against Denny Hamlin.
He literally tried the same thing at Darlington

— Nate (@nascarnate19) October 30, 2022
Lol he tried to do the same thing in 2021. But, alright

— Trey Wallace (@TreyWallace_) October 30, 2022
Luh bro did the same thing last year

— Justin Champagne (@ChampagneRacin) October 30, 2022
WATCH THIS STORY: "He Did to Me What He Did to Kyle Larson" – Unheard Bubba Wallace Victim Breaks His Silence & Launches Alleged Exposè
Bubba Wallace calls for consistency in penalties after his own post-Kyle Larson wreck
It is up for debate whether NASCAR will or should penalize, or at least, ward off moves like Ross Chastain's in future races. In fact, the whole subject of penalties and their consistency is a pretty hot topic in the sport right now.
This was what Bubba Wallace also emphasized as he made his return to Martinsville post serving his one-race suspension.
ADVERTISEMENT
Article continues below this ad
"I'm good with being the example if we can keep this consistent moving forward because it's happened multiple times this year, and it's something that may continue to happen you know, for other drivers down the road," Wallace said.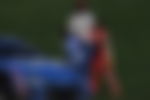 The 23XI Racing driver claimed he has "definitely learned" his lesson, but demands now that NASCAR be consistent with their penalties, "no matter what."
ADVERTISEMENT
Article continues below this ad
Now whether they'll be able to do so or not, only time will tell.
Edited By: Nizamul Haque Bhuyan