Kyle Larson Calls Dover Battle with Kenseth 'One of the Most Exciting Races' of His NASCAR Career
Published 12/28/2020, 1:32 AM EST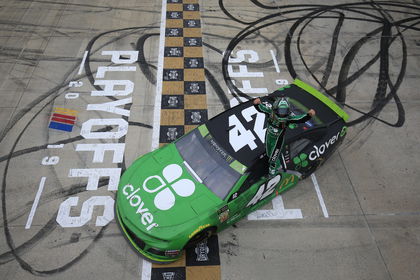 ---
---
Kyle Larson will finally return to the NASCAR fray in 2021 with the Hendrick Motorsports team. This will be his shot at redemption for the drama that took place earlier this year.
ADVERTISEMENT
Article continues below this ad
Not too long ago, the driver recently opened up on a variety of subjects, among them, his favorite moments in the sport, including the race at Dover and the battle against Kenseth.
Speaking in the Waltrip Unfiltered Podcast, he said, "I remember going a lap down early in the race.
ADVERTISEMENT
Article continues below this ad
Somehow we got lucky and got some track position, then had a really fast car. Battling Matt [Kenseth] probably lasted 15 laps or so. Chase [Elliott] also was in the mix, that was a lot of fun."
At that point, Larson decided that he was going to keep things clean between himself and Kenseth. This is because he was aware of Kenseth's reputation as a clean driver. Owing to this, he took a call to not try to barge him out of the way.
Why did Kyle Larson make that decision?
The Asian-American driver confessed that Kenseth is the kind of driver who respects him. Obviously, Kyle Larson did not want to break that trust, so he elected to keep it clean.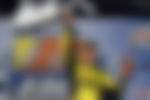 Larson confessed that he has wrecked others in the past, but he has learned from his mistakes. Coming back to the on-track action, he admitted that he had plenty of fun battling the veteran and Chase Elliott.
At the end of the day, he called it 'one of the most exciting races' he had ever participated in.
ADVERTISEMENT
Article continues below this ad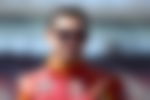 The Hendrick newcomer also felt that he earned a lot more respect after that duel. According to him, that was more valuable than going no holds barred for a race win. In the end, fate rewarded him for his patience and good behavior with a win at Michigan.
Since then, he has gone on to win five more races, with the last one coming in 2019.
ADVERTISEMENT
Article continues below this ad