Kyle Larson Dominates Yet Another Major Dirt Track Race Ahead of His NASCAR Cup Return
Published 01/24/2021, 7:45 AM EST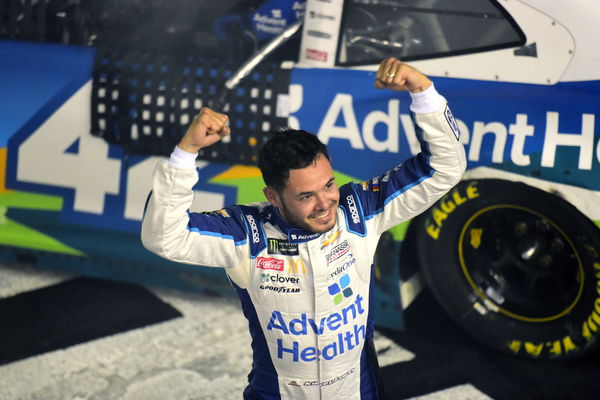 ---
---
In case Kyle Larson cannot cut it in NASCAR, he will be hugely successful on the dirt surface. On Saturday night, he stormed to victory at the Lucas Oil Late Model Dirt Series event at the All-Tech Raceway.
ADVERTISEMENT
Article continues below this ad
This is the 28-year-old's second career win in a dirt late model machine. On lap 14, he snatched the lead from Tyler Erb and never looked back. Amazingly, he lapped many drivers up to eighth place and crossed the line 15 seconds ahead of the second-placed driver.
Before Larson took the lead for good, he, Erb, and Devin Moran dueled for a long time. From sixth on the grid, Kyle Larson clawed his way up the other and passed Erb for the lead. For the remainder of the 50-lap race, that was the last that anyone saw of him.
ADVERTISEMENT
Article continues below this ad
Meanwhile, Moran slotted into second for the rest of the race ahead of Mike Marlar. The two of them finished ahead of reigning Series Champion Jimmy Owens, and Brandon Sheppard.
Kyle Larson dominated in the Lucas Oil Dirt Late Model Series opener to the tune of a 15 second win and lapping all but eight cars in what I believe is just his fifth DLM feature start? https://t.co/RsvzB00mxg

— Matt Weaver (@MattWeaverAW) January 24, 2021
Kyle Larson surprised himself with his dominance
Initially, Erb had a strong start from the pole, but could not sustain it. Unfortunately for him, Kyle Larson was a different beast out on the track. Once he danced past Erb, he pulled away and that was the end of that. Erb only plummeted further and further as the race progressed, finishing sixth.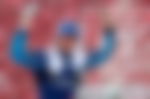 The soon-to-be Hendrick Motorsports driver even confessed that he never expected this kind of dominance.
He said, "I have been asking a lot of people how to run the bottom. I have been really bad every time in a late model about moving around. I can run the top good but moving around I haven't been very good. So, I just tried to be a lot smoother.  Gosh, my race car was so fast. I could go anywhere I wanted."
ADVERTISEMENT
Article continues below this ad
Although Kyle Larson was happy, no one was more delighted than second-placed Moran.
As it turns out, this is his first race since his wrist surgery in October. Moran had a slightly uncomfortable race because of vision impairment. He made the mistake of using up all of his tearoffs early in the race. However, it mattered little, as Larson disappeared at the front, long ago.
Now, Kyle Larson will be looking forward to the Daytona 500 in the month of February. It will also be his first race in the Hendrick Motorsports car. Hopefully, he can deliver a great performance for the top tier outfit.
ADVERTISEMENT
Article continues below this ad