Kyle Larson Emotionally Discloses His Fear of a NASCAR Cup Series Playoff Exit Before Charlotte Roval Win
Published 10/12/2021, 7:16 AM EDT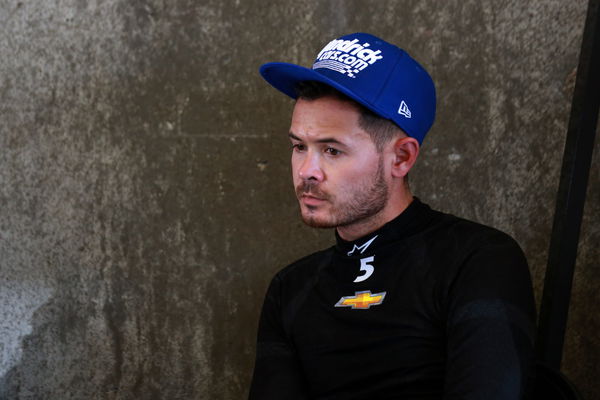 ---
---
At the Charlotte Motor Speedway, Kyle Larson won the race and cemented his Playoff berth. However, there was a certain point in the race where he almost lost it. Apparently, the #5 Hendrick Motorsports driver had to combat electrical issues all throughout the race. It got to a point where he was worried that his Playoff chances were in jeopardy. Nevertheless, he rallied forth and somehow won the race.
ADVERTISEMENT
Article continues below this ad
He said, "When I was having my issues, I was kind of sad and depressed. That this would be how my season was going to end, where we didn't really have a crash or mistake on our part. Just something kind of freak happens, just had a lot of emotions but it all worked out."
What happened to Kyle Larson during the race?
ADVERTISEMENT
Article continues below this ad
The electrical issues were so severe that his team was forced to change the battery and alternator belt of his #5 car. With the car in reasonably working condition, the regular-season champion clawed his way back into contention. Mounting an epic comeback of the ages, he lined up second for the final restart with eight laps to go.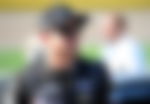 When the green flag waved, Larson muscled his way past rival Denny Hamlin. For his part, Hamlin was already safely through to the next round, so he had nothing to lose. Hamlin eventually finished the race in fifth place, behind non-playoff drivers Tyler Reddick and Chris Buescher. In addition to that, he was also behind his teammate, Kyle Busch.
Coming back to Larson, he confessed that he knew that his electrical problems would put him below the cutline. So it was a miracle that he managed to rally forth and scythe his way up the pack and pull off a victory. All that he needed to do was keep calm and carefully pick his moments to overtake. Eventually, he was rewarded with the victory at the Charlotte Roval.