Kyle Larson Explains Why Jimmie Johnson's Achievements Should be Talked About More and Praises Him
Published 01/01/2021, 10:48 AM EST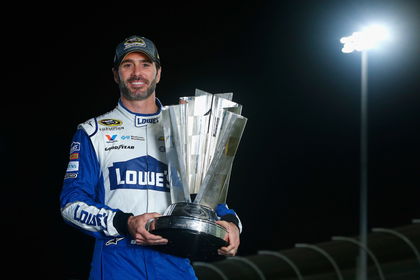 ---
---
Kyle Larson is now effectively set to replace Jimmie Johnson at Hendrick Motorsports. He replaces the departing Johnson in Hendrick's Cup Series squad, but will not drive the no. 48 vacated by Johnson.
ADVERTISEMENT
Article continues below this ad
All said and done, Larson and the entire Hendrick team will certainly have a tough time trying to carry Johnson's legacy forward.
Despite not getting the chance to be Johnson's teammate, Larson has raced the 7-time champion on many occasions. He also holds great respect for the 45-year-old legend.
ADVERTISEMENT
Article continues below this ad
Speaking to former driver Michael Waltrip during a chat, Larson stressed that Johnson's 7 titles are not given the importance they deserve.
The fact that Johnson won all those championships in such a competitive era makes his achievement even more special. Waltrip and Larson were talking about great NASCAR moments when the latter took the opportunity to laud Johnson for his efforts.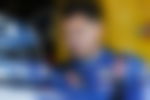 Kyle Larson feels Johnson's achievements deserve more attention
"I think what Jimmie was able to do to win all his championships. It has been something that probably doesn't honestly get talked about enough," said Larson.
"In this era, given how competitive and close everybody's equipment is and how close drivers are. And how much data there is now to make yourself better, I think what Jimmie's done to win all those championships is amazing," he added.
Larson then spoke about Johnson as a person. He said that the champion driver always behaves nicely with everyone, even if he does not know them too well.
"He's just such a good guy. I don't know him that well, but anytime I'm around him, he's just so nice and all that. Races really hard," Larson expressed.
The two drivers had some interesting battles on the track in the past, and Larson felt quite honored to go up against Johnson. Just having the chance to share the stage with him meant a lot to Larson.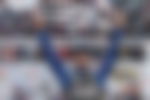 Following the example set by Johnson
ADVERTISEMENT
Article continues below this ad
"Him and I race extremely hard with each other, which is fun. I got a seven-time champion mad at me right now. It's pretty awesome," Larson said further.
He then stated that Johnson is the perfect example of how a NASCAR driver should conduct himself. "Growing up, when I think of a NASCAR mold of driver, Jimmie Johnson's that guy," Larson concluded on the topic.
There could be occasions in the near future, where Larson and Johnson cross paths. Despite Johnson's departure, he will always be an important part of Hendrick Motorsports. Johnson could be seen at HMS from time-to-time, lending his support to the team.
ADVERTISEMENT
Article continues below this ad