Kyle Larson's Hendrick Motorsports Crew Chief Explains Team's Intense Preparation for NASCAR Season
Published 01/24/2021, 5:30 AM EST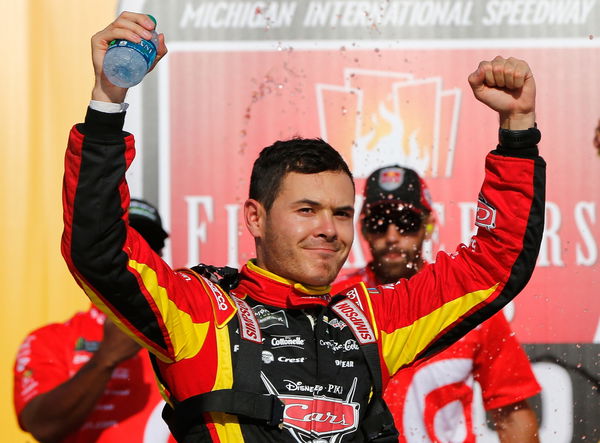 ---
---
The 2021 Daytona 500 is rapidly approaching and preparations are well underway. Among the preparing teams is the Hendrick Motorsports team and #5 driver, Kyle Larson. Ahead of the new season, crew chief Cliff Daniels spoke about how he and Larson are tackling the new season.
ADVERTISEMENT
Article continues below this ad
According to him, the crew is busy checking their equipment to see if it is in tip-top condition. There is also the task of checking to see if Larson can fit in the car and whether he is comfortable in it. Daniels insisted that they take things like this, very seriously. He declared that he and the #5 team have to 'check every box'.
Daniels said, "Our guys understand the flow, how to unload and load the truck. How to operate the toolbox, how to make sure everything is right with the car. Today was a great opportunity to get in the mix, to mark up the track environment, and do a full systems check-in. The guys did a great job, everything went smooth today."
ADVERTISEMENT
Article continues below this ad
ADVERTISEMENT
Article continues below this ad
All that Kyle Larson has to do is drive the car to the best of his ability
With the Hendrick Motorsports team working on the car, Larson's job is to get it to Victory Lane. This is pretty much the first time that he will be in a car that is capable of fighting for championships. Hendrick Motorsports is obviously one of the top teams, and a driver of Larson's caliber will excel in that stable.
ADVERTISEMENT
Article continues below this ad
Of course, Cup Series titles are not guaranteed, as he will face stiff competition. Chief among his competitors is his own teammate, Chase Elliott. Others include the Stewart-Haas, Penske, and Joe Gibbs Racing drivers.
When the 2021 Cup Series season kicks off at Daytona, Kyle Larson will train his focus on making it into the playoffs. From there, he can entertain thoughts of entering the Championship 4 and challenging for the title.