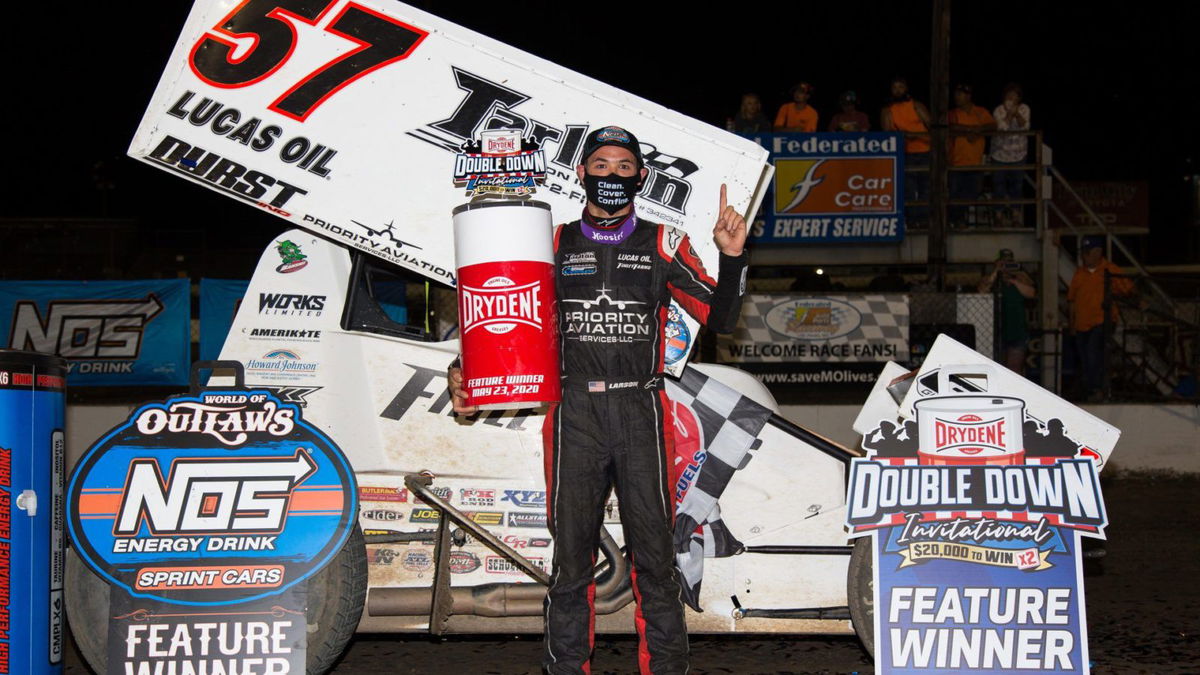 Kyle Larson is back in the driver's seat after the showcase of racism and incompetence as the World of Outlaws Nos Spring Car Series hits the track in Pevely, Missouri.
The two-day occasion started Friday. Larson raced on May 8 with the Outlaws. He completed tenth at Knoxville Speedway, set a track precedent in qualifying. Larson turned into the 1st driver in track history to hand a lap in under 10 seconds when he posted a time of 9.995.
Larson stays on uncertain suspension from NASCAR for utilizing a racial slur on live TV. He used the N-word. Yet he will have the option to race with the Outlaws in the wake of finishing sensitivity training. Kyle Larson was terminated by Chip Ganassi Racing back on April 15 in the wake of utilizing the word during a virtual race that was communicated on TV.
Kyle Larson wins the world of outlaws race
"This win means so much personally. I can't even describe it." — @KyleLarsonRacin

Larson earned his ninth career World of Outlaws @NosEnergyDrink Sprint Car Series win Saturday night @I55Raceway during the @TeamDrydene Double Down Invitational. pic.twitter.com/TF9sTLq50w

— World of Outlaws (@WorldofOutlaws) May 24, 2020
Kyle Larson won the World of Outlaws race in Pevley, Missouri, a day subsequent to completing second behind brother-in-law Brad Sweet in the primary Sprint Car occasion in the dirt series' arrival from a coronavirus pandemic suspension.
With participation restricted and other security gauges set up at Federated Auto Parts I-55 Raceway, Larson won the race by 0.794 seconds. Brent Marks was in the 2nd position, while Sweet was third in the 40-lap race.
Larson has come back to dirt racing subsequent to losing his NASCAR Cup ride with Chip Ganassi Racing for using a racial slur during an online race.
"Can't thank all you fans enough for the support over the last few handful of weeks here."  
"It really means a lot. Everybody who's on this car, my family, my friends. This win means so much personally. It's … uh, I can't even describe it."
"I can't thank each and every one of you enough," he said. "Everybody watching on DirtVision at home. All my supporters. It means a lot, and I can't wait to get my journey started and kind of see where my future goes from here."
Kyle Larson led the final 16 laps of the race. He took home a $20000 prize for winning the race.
Abhay Aggarwal
I am an avid follower of Formula One, Baseball, Cricket, and Lawn Tennis #MercedesAMG #Yankees