Kyle Larson Offered a Blunt Explanation After Dumping Fellow Driver for the Win, 9 Years Before Chase Elliott Saga
Published 08/26/2022, 10:15 AM EDT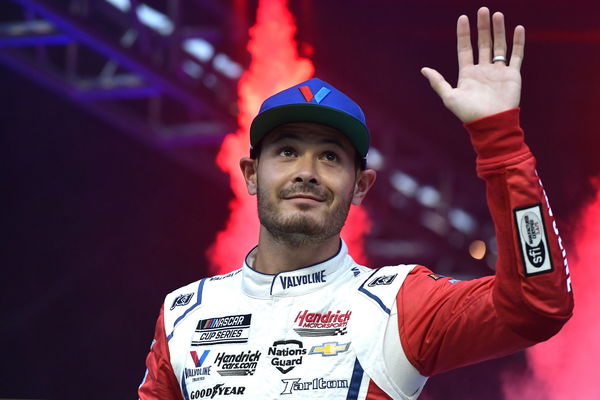 Last weekend, Kyle Larson made the headlines for not just winning the race but also for the way he won at Watkins Glen. Although controversial for many, the Hendrick Motorsports driver showed his zeal to win for the second time this year.
Interestingly, the Chevrolet Camaro driver also made a cheeky move on the last lap back in 2013 at Daytona International Speedway. That time, it was C.E. Falk who had to suffer a loss.
ADVERTISEMENT
Article continues below this ad
Falk said, "He got into me that last time and he turned me at the line."
However, Falk admitted then that there was nothing he could have done. He then added, "I wish he hadn't done that but on the last lap, it's anything goes." 
To which Kyle Larson said, "I don't do a lot of short-track racing, but every video I've ever seen of it, the second-place driver wins in this scenario. I did what I think C.E. would have done to me if the positions were reversed."
To summarize, in 2013, NASCAR held a short-track race, an experiment inside the Daytona International Speedway. And on the closing laps of the first day, Larson in second, was just behind Falk. Until the third and fourth turn of the last lap of that race, Larson stayed behind Falk, and just before the finish line, he nudged him for the victory.
In the end, only one of them won, one of them took the victory cup home and only one of them went down in history.
The two feuds Kyle Larson had this season with his teammate, Chase Elliott
Kyle Larson has two wins this season. Both at the cost of his Hendrick Motorsports teammate, Chase Elliott. The second one is the controversial win at Watkins Glen. The first win was at the Auto Club Speedway in Fontana, California.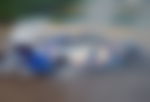 Let's talk about the feud that happened in February this year. The race was full of caution flags. On the 33rd Lap, Elliot was just behind two cars and was about to pass them both on the outside, and at that very moment, Larson shot up the track and forced Elliott to scrap the wall while contending for the lead with Joey Logano.
ADVERTISEMENT
Article continues below this ad
WATCH THIS STORY: Chase Elliott accused of deliberately sabotaging teammate Kyle Larson after bitter Fontana fallout
This damaged Elliott's car, who finished 26th while Larson won that race.
ADVERTISEMENT
Article continues below this ad
To sum it up, #5 driver of Hendrick Motorsports probably has a clear mindset before going to any race. And presumably knows what he has to do in Daytona this weekend and for the 2022 NASCAR Playoffs. Win.
Edited By: Ranvijay Singh