Kyle Larson Recalls Some of His Most Favorite NASCAR Races and Moments, Including Kenseth's Phoenix Win
Published 01/03/2021, 9:30 AM EST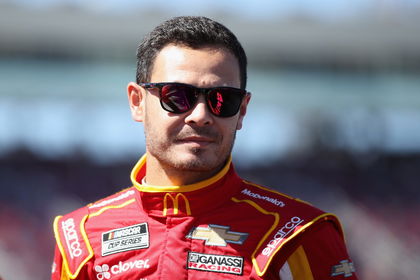 ---
---
One driver that has already accomplished a lot but is also entering the prime years of his racing career is Kyle Larson. The 28-year-old has been a mainstay in Cup Series racing for some time now and has created some amazing memories in his time in the sport so far.
ADVERTISEMENT
Article continues below this ad
Speaking to the 'Waltrip Unfiltered Podcast,' Larson talked about some of his intriguing moments for him in NASCAR thus far. Notably so, Dale Earnhardt's 1998 Daytona 500 win and Matt Kenseth's final race victory at Phoenix made his list.
Reminiscing those moments, Larson said, "So I agree with when Dale won and came down pit road and everybody greeted him, that was awesome. So I am trying to think you know, like me being there at the track."
ADVERTISEMENT
Article continues below this ad
Kyle Larson mentioned Matt Kenseth's win at Phoenix
Earnhardt's first Daytona win in his Cup Series career of nearly 25 years was a truly memorable moment. Almost all pit crew members, along with fans from the stands, stood on the pit road to one-by-one greet the seven-time Cup champion.
Larson also talked about the last time Kenseth won a race at Phoenix Raceway with Joe Gibbs Racing. The 28-year-old himself was there to witness the victory, racing with Chip Ganassi at the time.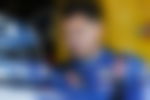 The Hendrick driver continued, "When Kenseth won his final Cup race at Phoenix, I thought that was really cool, you know. Knowing that this was gonna be this guy's, well at the time he thought it was gonna be one of his last two races right."
"He won and I remember just thinking like man, I hope you know someday, like when I say I am gonna retire, I can get to feel what he's feeling right now. Which was really cool, I'm sure, so I thought that was neat," concluded Larson.
Larson will want to emerge as an even better Cup Series driver in 2021
ADVERTISEMENT
Article continues below this ad
Recollecting all these historic moments will truly have inspired the California native to further his own list of memories in the Cup Series. With a premier team like Hendrick Motorsports, he has just about the perfect chance to do that.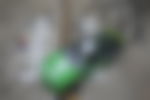 Larson has consistently been a Top 10 driver in the last few seasons at least. Moving forward, the expectations from his new team will be high, and it will be interesting to see if he can deliver at a much more enhanced level in 2021.
ADVERTISEMENT
Article continues below this ad