Kyle Larson Recounts His First Ever Win Defeating 'Kid to Beat' Matt DiBenedetto During Early Years
Published 12/18/2020, 11:51 AM EST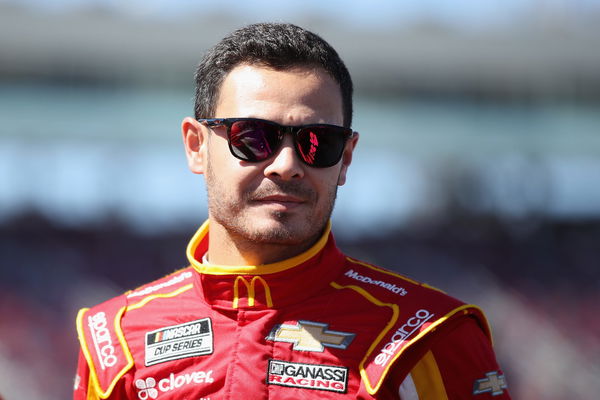 ---
---
Kyle Larson is been one of the exceptional talents coming through the ranks of NASCAR. He has quite a lot of other racing achievements and wins under his belt, and has won a few races in the Cup Series as well.
ADVERTISEMENT
Article continues below this ad
But when exactly did Larson secure his first race victory? The 28-year-old spoke about that story as a young kid and how beating fellow Cup Series driver Matt DiBenedetto was a big deal for him back then.
Speaking in an interview, Larson stated, "So yeah, it was like June 10th, I don't know '99 or something like that. So Matt DiBenedetto was actually the kid to beat when I was racing and cycling, you know, pretty baby blue 44."
ADVERTISEMENT
Article continues below this ad
Matt DiBenedetto was winning everything, says Kyle Larson
"Really nice stuff and they're really fast and he was the guy to beat. We just got a new car you know a few weeks before and yeah I somehow won, I don't remember if he finished second or where he finished," Larson added.
Both Larson and DiBenedetto are now racing in the premier stock car racing division, on a much more professional level. But, the former has revealed that it was no less than an achievement beating DiBenedetto to win his first-ever race.
Hendrick Motorsports' No.5 continued, "But I remember it was just a cool accomplishment, winning your first race. But really cool knowing that you beat Matt DiBenedetto because he was winning everything at the time. And you know I was probably lapped traffic before we got the new car."
"So yeah, I remember June 10th. And I always get excited for the races that come around June 10th," concluded Larson in response to the question.
Larson will feature for Hendrick Motorsports in the 2021 season
ADVERTISEMENT
Article continues below this ad
Following his reinstatement by NASCAR from a suspension earlier this season, Larson joins a four-drivers army at Hendrick Motorsports. Driving the No.5 car, he will partner NASCAR Cup Series champ Chase Elliott, Alex Bowman, and William Byron at the team.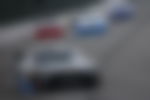 Prior to 2020, Larson consistently finished in the top-10 of the drivers' standings with Chip Ganassi Racing.
ADVERTISEMENT
Article continues below this ad
As he makes his comeback into the division, he would expect to be a frontrunner for better results in renewed machinery.