Kyle Larson Reveals His Favorite Scheme of the Season
Published 08/30/2021, 4:30 AM EDT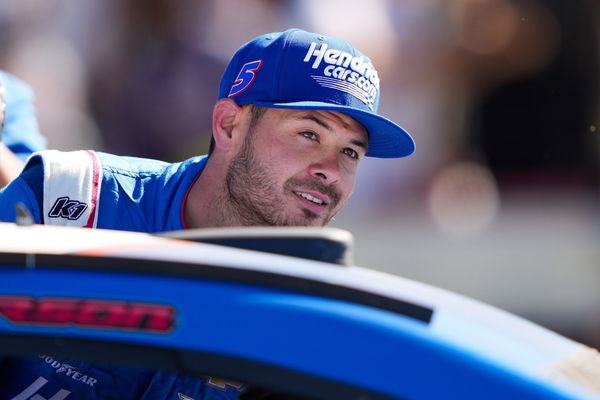 ---
---
Over the period of a NASCAR Cup Series season, the cars often go through a number of livery changes. The Hendrick Motorsports team is no different, and neither is Kyle Larson. Recently, the driver spoke about what his favorite livery of the season is. This is largely because he has raced in quite a few resplendent cars.
ADVERTISEMENT
Article continues below this ad
He said, "We got a lot of cool paint schemes this year. I think, with the meaning behind it, our main Hendrick Cars scheme has been probably my favorite. Just to be able to honor Rick Hendrick in his legacy and to get some wins in that car has been really cool. Our Valvoline paint scheme has been really cool, and looking forward to running one in a couple of weeks."
What kind of paint schemes did Kyle Larson run?
ADVERTISEMENT
Article continues below this ad
At the Michigan International Speedway, he went down the patriotic route. To be precise, he ran with a red, white, and blue star and stripes livery. Later on at the Daytona International Speedway, he drove in a Valvoline-themed livery. At the Nashville Superspeedway, he had another Valvoline livery, but it was red and white on this occasion.
The standard Hendrick Motorsports #5 livery has blue as the primary color and white as the secondary color. Aside from that, the car also boasts of red edge decals as the tertiary color. For the Coca Cola 600 at the Charlotte Motor Speedway, Larson had a new sponsor called MetroTech. Naturally, this prompted another livery change or white, sky blue, and dark blue.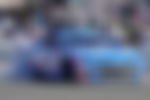 At the Dover International Speedway, the driver ran a black and white-liveried car with green edges. This time, he had the Nations Guard as his primary sponsor for the Dover race. During the Goodyear 400 Throwback race, Larson decided to run a retro Hendrick Motorsports livery, which was primarily red and white. Finally, with the Bristol Motor Speedway dirt race, the sponsor, Freightliner gave him a black and white livery with grey edges.