Kyle Larson Reveals Jeff Gordon's Blunt Advice Amid Hendrick Motorsports Rejection in 2011
Published 11/14/2021, 6:18 AM EST
By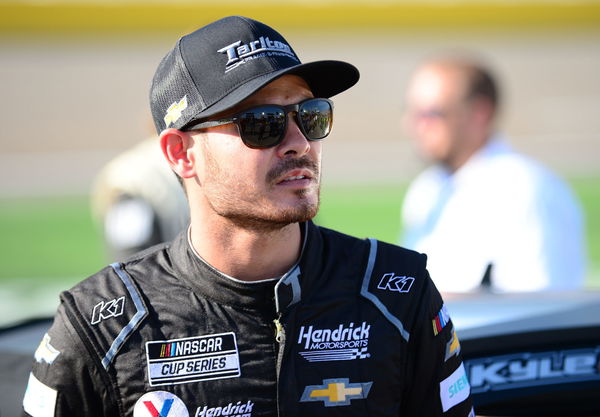 If you're a 19-year-old driver and four-time NASCAR Cup Series champion Jeff Gordon advises you against something, you'll take it with no questions asked, unless you're Kyle Larson.
In 2011, coming off of a successful season from dirt racing, Larson had scheduled meetings with many potential teams, including Hendrick Motorsports. A teenage Larson was given a tour of one of his heroes, Jeff Gordon's shop, by the man himself. But then Gordon gave Larson a piece of advice, that really soured his mood.
"Everybody knows I love dirt racing, and he's like, 'You really need to get out of dirt cars. They're going to teach you bad habits,'" Larson recalled, as reported by SportsCasting.
ADVERTISEMENT
Article continues below this ad
"I was like, 'Man, that was a terrible time there at Hendrick.'"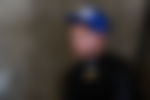 Of course, Kyle Larson neither took the advice nor got the contract at his current team.
He was signed by Chip Ganassi that day, the very team which would fire him nine years later, which would then lead to Rick Hendrick taking his second chance on a driver looking for a second chance.
Talk about a story.
"I think just the experience that I have over everybody else – in any type of race car – helps." Kyle Larson talks with @The_ChrisMyers about the benefits of dirt racing, getting praise from his hero Tony Stewart and more. pic.twitter.com/ZXEqMHVux8

— FOX: NASCAR (@NASCARONFOX) November 11, 2021
Kyle Larson and his love for dirt racing
While the 2021 Cup Series champion has begun his ascent on the NASCAR Legend mountain, Larson is already a modern-day legend in dirt racing.
For the second year in a row, in 2021, the 29-year-old lifted the coveted Golden Driller Trophy in the Chili Bowl nationals. In fact, in 2021 alone, Larson has won notably at Ohio Sprint Speedweek, Pennsylvania Speedweek, Kings Royal, Prairie Dirt Classic, Knoxville Nationals, and the BC39.
This is a lot of winning in a space of less than a year.
ADVERTISEMENT
Article continues below this ad
And when you include his simultaneous season in NASCAR, in which he equaled Jimmie Johnson's record from 2007, Tony Stewart's record from 2011, Dale Earnhardt's record from 1987, and Jeff Gordon's record from 2001, you get a sense of the magnitude of Larson's racing abilities.
Nobody can argue today that racing in Dirt Cars instilled any negative habits in Kyle Larson. Quite the opposite.
ADVERTISEMENT
Article continues below this ad
Larson going against the advice from Jeff Gordon as a teenager is one of the biggest reasons for Larson to stand next to Jeff Gordon as a Cup Series Champion, set on a path to surpass Gordon and the biggest names in NASCAR.