Kyle Larson Reveals the Surprising Feeling Behind His Growth as a NASCAR Driver
Published 11/08/2021, 5:12 AM EST
By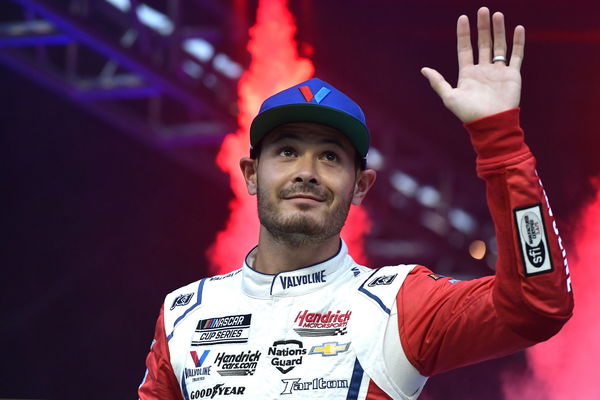 How does a champion driver like Kyle Larson keep himself motivated despite winning over 10 races in a season? Simple, they keep themselves "frustrated."
ADVERTISEMENT
Article continues below this ad
Kyle Larson, who went from zero to hero in less than two years, won the NASCAR Cup Series in Phoenix on Sunday. The Hendrick driver dominated the entire season, winning more races than three drivers in his competition combined.
So, it's only natural to wonder how does the 29-year-old champion reignite the fire for more and keep himself going? Well, the man himself has an answer.
ADVERTISEMENT
Article continues below this ad
Speaking to The Athletic podcast, Larson revealed he feels the need to remain "frustrated" to challenge himself.
"I honestly enjoy being frustrated, you know, challenging him and being frustrated only makes you grow as a driver, and grow quickly too."
Larson also spoke about how the feeling of 'nerves and butterflies' makes him feel happy. He explained that he likes to challenge himself in areas and disciplines outside of NASCAR.
"I like running, just challenging myself with other disciplines like you know, I ran a freakin USPKX race, go-kart race.. got my ass kicked a few weeks ago," he said.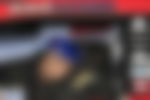 Kyle Larson in F1?
The Hendrick driver confessed he'd love to try anything when it comes to potential career trajectories in motorsports, including F1.
"I don't follow F1 that much, but it'd be cool to test one, to see what that's like," Larson said.
"I'd love to experience the speed and grip and all that, who knows, sometime down the road compete in an event."
Considering the pure racing talent and hunger Larson possesses, him trying his luck and arguably succeeding in 'the pinnacle of motorsports' shouldn't be that unrealistic of a claim.
To start 2021#F1 Max Verstappen – 10 wins#NASCAR Kyle Larson – 6

Wins in 2021
Max Verstappen – 9 (so far)
Kyle Larson – 10, plus #NASCARPlayoffs championship

— Beyond the Flag (@Beyond_The_Flag) November 8, 2021
ADVERTISEMENT
Article continues below this ad
Still, whether Larson gets behind the wheel of an F1 car is a thing for the future.
ADVERTISEMENT
Article continues below this ad
Tonight, Larson and Co. would want to celebrate the trophy they deservedly earned. And as long as the driver keeps himself frustrated, fans should look forward to more of the same from him.