Kyle Larson Showered With Congratulatory Messages on Blissful Announcement; Hendrick Motorsports Legend, Bubba Wallace, and Kevin Harvick's Wives Lead the Way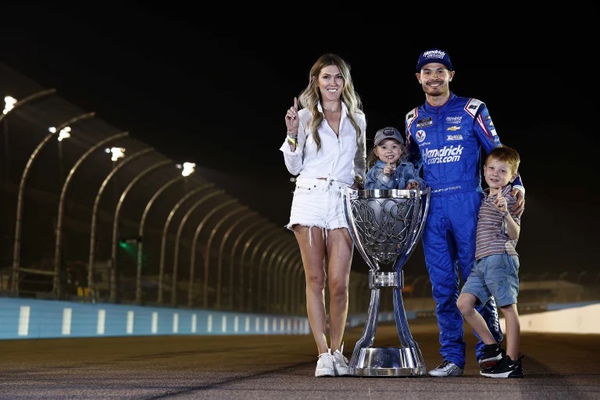 For Kyle Larson, the 2022 season was a disappointment. It wasn't bad by any means considering he won 3 races and finished inside the Top 5 an impressive 13 times. But he failed to defend his Cup championship title as he fell out of championship contention early into the playoffs.
Despite all of this, Larson ended the year 2022 on a jubilant high. This is because he became a father for the third time as his wife gave birth to a boy, Cooper Donald Larson, on 31st December 2022.
Larsons' wife, Katelyn Larson, announced this news on her Instagram as she wrote, "Welcome to the family! We are all obsessed. ❤️❤️❤️"
ADVERTISEMENT
Article continues below this ad
 

View this post on Instagram

 
Other than Cooper, the Hendrick Motorsports driver has a son, Owen, who is the eldest, and a daughter, Audrey.
Kelley Earnhardt leads NASCAR wives in congratulating Kyle Larson and his wife
After Katelyn Larson announced the birth of Cooper Larson, several members of the NASCAR community and family jumped on the comment section of her post to congratulate her.
Kelley Earnhardt Miller, Bubba Wallace's wife Amanda Carter, and Kevin Harvick's wife DeLana Harvick congratulated the Larsons on social media, while Denny Hamlin's wife, Jordan Fish, wrote, "Ahhh congrats!!! He's perfect."
Jeff Gordon's former crew chief Ray Evernham also congratulated the Larsons, albeit with a typo, as he commented, "Conhratlations," and Scott Dixon, the INDYCAR driver wrote, "Huge Congrats!!"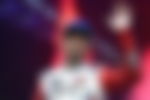 WATCH THIS STORY: 5 Times Drivers Miraculously Survived Lethal Crashes
Larson gearing up for a new experience instead of headlining Chili Bowl this offseason
Kyle Larson is notoriously famous for racing as much as he can and whenever he can, be it during the NASCAR season or in the off-season. However, this time around, Larson is eyeing a new challenge.
The #5 driver will take part in the Wild West Shootout instead of the Chili Bowl.
ADVERTISEMENT
Article continues below this ad
Speaking about his decision to not go to the Chili Bowl and head to Wild West, Larson said, "I've ran the Chili Bowl for the last 15 years and I just wanted to try something different.
"It just so happens that it falls on the same week. I was probably not going to run the Chili Bowl regardless, so it was a decision of do we go on a family vacation or do we go racing?" 
ADVERTISEMENT
Article continues below this ad
He also mentioned at the time of the interview that because of the fact that their third child was due, he couldn't have gone anywhere to race. But now that Cooper is here, it wouldn't be long before his dad goes back to the track and prepare to overcome the disappointing season on track which was 2022.
Edited By: Nischal Kandpal