Kyle Larson Shrugs Off Hiccups in NASCAR Daytona 500 for Top-10 Finish On Hendrick Debut
Published 02/16/2021, 1:29 AM EST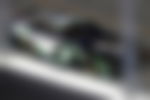 ---
---
The Daytona 500 has officially concluded and the 2021 Cup season has kicked off. The Hendrick Motorsports team had a mixed day in the office with two cars in the Top 10 and two cars out of the race. Kyle Larson finished in 10th place after starting 13th on the grid.
ADVERTISEMENT
Article continues below this ad
However, Larson suffered from a sluggish start, dropping back to 16th on the first lap. Luckily, he made up for it when he clawed his way up to 10th when the first caution fell. From there, he managed to make his way up to sixth by Lap 13 until the caution flag waved for a big crash. The situation soon evolved into a red flag after a rain shower interrupted, and there was also lightning in the area.
When the rain gods finally decided to be merciful, the #5 Hendrick Motorsports driver ran in third place. Unfortunately, he slowly began to get shuffled backwards, finding himself in fifth by Lap 31 and ninth on Lap 33. By the time the third caution flag waved, Kyle Larson dropped to 12th.
ADVERTISEMENT
Article continues below this ad
How did Kyle Larson perform in the rest of the race?
Fortunately, Larson seemed to be doing well during the restarts. To be precise, he vaulted up to eighth and ran sixth-fastest by Lap 45. By the time Stage 1 ended, he broke into the top fifth and earned some valuable stage points.
ADVERTISEMENT
Article continues below this ad
In Stage 2, he yo-yoed back down to seventh place. Luckily, the second stage was a lot kinder, as he found himself running as high as second place with 23 laps left on the scoreboard.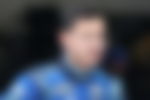 Unfortunately, his time to shine did not last as he began to drop back yet again. To make matters worse, he had a small brush with the wall and picked up a flat rear tire, dropping him all the way down to 17th. Kyle Larson then tried to mount a comeback and managed to snatch eighth place by the end of Stage 2.
ADVERTISEMENT
Article continues below this ad
Sadly, all of that went to waste after he got hauled up for a safety violation. As a result, the NASCAR officials promptly sent him to the rear of the grid. The good news was that Kyle Larson managed to battle his way back up to eighth. However, he got caught up in the late accident on the final lap. In the end, he lived to tell the tale and wrangle the car to 10th place.