"Kyle Larson Speaking the Truth" – Brad Keselowski & Others React to Hendrick Motorsports Star's Blunt Take on Texas Track
Published 09/25/2022, 6:30 AM EDT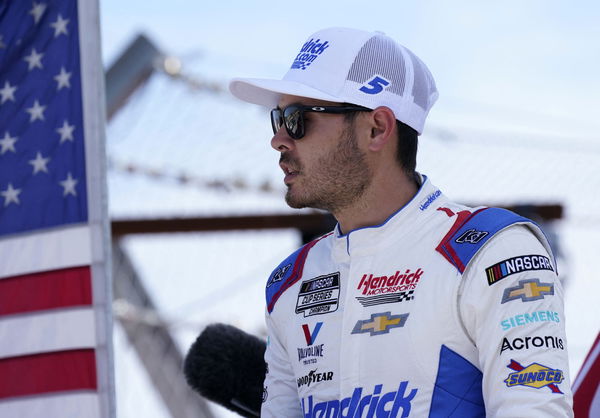 Texas Motor Speedway is a track in NASCAR that hasn't been on the favorite side of fans for long and now Kyle Larson also echoes similar sentiments. NASCAR journalist Jeff Gluck narrated what Larson stated when asked how he thinks the track should be changed to allow for better racing.
ADVERTISEMENT
Article continues below this ad
Jeff Gluck stated, "Kyle Larson's suggestion on what should be done to fix Texas Motor Speedway: "I would like them to demolish this place first and then start over from scratch."
ADVERTISEMENT
Article continues below this ad
"Larson adds: "I don't know what they have in mind, but anything would be better than what they did. Sorry, forgot the hashtag because I haven't gotten to use it in a while. #BluntLarson"
NASCAR fans react to Kyle Larson's statement about Texas Motor Speedways
Fans and other prominent people, including fellow driver Brad Keselowski, agreed with what Larson had to say regarding the track.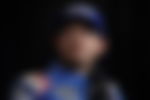 People called the racetrack, "dogsh*t" and that it did not deserve a "single" spot in the calendar, while others asked not to make it like Atlanta. People also agreed with kyle stating that he wasn't wrong to call for its total destruction.
Turn Texas Motor Speedway into The revival of Texas World Speedway

— Michael Flanigan (@mikeybudge) September 24, 2022
Kept my gob quiet for a long time but hear hear. Texas is a dogshit racetrack that doesn't deserve even a single calendar slot right now. Zero viable futures where that place puts on a good show as-is. Hurts to say, used to be my favorite.

— sporter gorbler (@23SpeedRacer) September 24, 2022
it's good to see that the drivers hate the track just as much as the fans

— tyler (@melonperson18) September 24, 2022
If memory serves correctly, I remember Larson asking TMS on Twitter if the reconfigured Turns 1 & 2 had progressive banking when it was done a few years ago.

That might actually be an idea worth something.

— John Haverlin (@JohnHaverlin) September 24, 2022
ADVERTISEMENT
Article continues below this ad
This feels like the start of a new Jeff Gluck driver poll

Top-5 best tracks in nascar.
Top-5 worts tracks in nascar.

— Brad Keselowski (@keselowski) September 24, 2022
ADVERTISEMENT
Article continues below this ad
WATCH THIS STORY: Kyle Busch Makes an Eye-Opening Statement on His NASCAR Retirement Plans Amidst JGR Issues: "When He's 18 & I'm Done, I'm Out"
We hope that whatever changes are brought forward to the track are taken with recommendations from all the drivers so that racing could be improved on this track for years to come. Up to this point if fans' and drivers' concerns were to be addressed it would only be better for the sport to steer clear of the aforementioned venue. What do you think about Texas Motor Speedway? How do you think could be improved? Let us know in the comments.
Edited By: Nizamul Haque Bhuyan