Kyle Larson Takes a Potentially Controversial Stance on Hendrick Motorsports Teammate's 25-Point Penalty : "They Probably Made a Bigger Mistake"
Published 09/30/2022, 1:30 PM EDT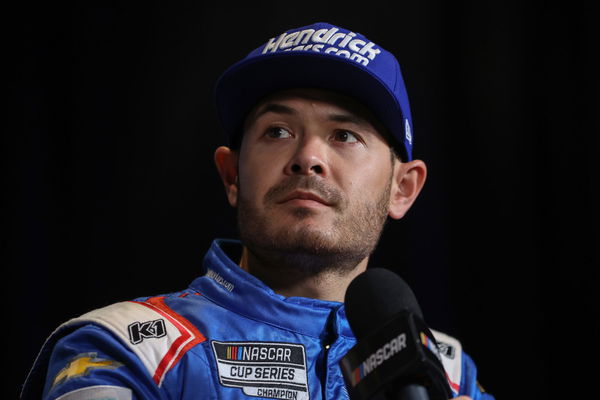 The Texas Motor Speedway left two NASCAR Cup Series drivers with monetary fines and point penalties. The governing body accused William Byron and Ty Gibbs of rough driving on the track. However, there was more to it than just that. Byron's Hendrick Motorsports teammate Kyle Larson revealed why the fine was not justified.
In a recent episode of SiriusXM NASCAR Radio, Kyle Larson opened up about his views on the William Byron and Denny Hamlin incident at the Texas Motor Speedway race. Moreover, he discussed the implications of the penalty imposed by NASCAR on William Byron and his team.
ADVERTISEMENT
Article continues below this ad
During his conversation, Larson shared that according to him, the penalty does not seem fair. Furthermore, he mentioned that this could have been avoided if NASCAR had done its job better. He said, "25 points was pretty extreme. And if NASCAR would have just probably done their job in the moment, whatever that may have been – you know, put them at the tail of the longest line, even penalize them a lap – he (William Byron) would have overcome that and it wouldn't have been a 25-point or 25-position loss. He wouldn't have finished probably where he did but he would have finished better than what 25 points (penalty) is."
Moving ahead, Larson explained why he feels NASCAR made a mistake. He shared, "I think that's a little bit wrong. They both made mistakes. William made a mistake. And NASCAR, I feel like, in the end, they probably made a bigger mistake by claiming that they missed it."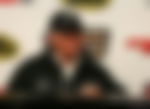 Larson concluded by saying that if NASCAR had done its job a little bit better, all of it would have got handled at the moment. And after the declaration of the penalty, the team wouldn't be looking at a 25-points penalty.
Why Kyle Larson feels NASCAR could have done better?
ADVERTISEMENT
Article continues below this ad
During the Texas Motor Speedway race, Hendrick Motorsports driver William Byron spun out Denny Hamlin while the race was under caution. His action was a retaliation to what happened at Turn 2 earlier in the race. At the second turn, Hamlin pushed Byron towards the inside wall (although no contact was made).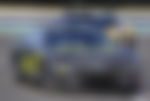 However, even though Byron was at fault, Larson believes that NASCAR made a bigger mistake. During the race, no NASCAR official called out Byron for breaking the rules. In fact, in a post-race interview, NASCAR's Senior Vice President admitted to their mistake.
ADVERTISEMENT
Article continues below this ad
WATCH THIS STORY: Team Owner Joe Gibbs Vows to Confront NASCAR Over Kyle Busch Sanctions in Richmond
He said that they did not have eyes on what happened with Hamlin and Byron, as they were busy investigating the cause behind the caution. And due to this, Larson believes that the post-race penalty is extreme and could have been avoided if necessary steps were taken by the governing body on the track.
Edited By: Pritam Priyedarshi