"Let's Go Try to Win It" – Denny Hamlin Clears 23XI's Stance on Kurt Busch Amidst Accusations of Martin Truex Jr Favoring
Published 08/27/2022, 5:00 AM EDT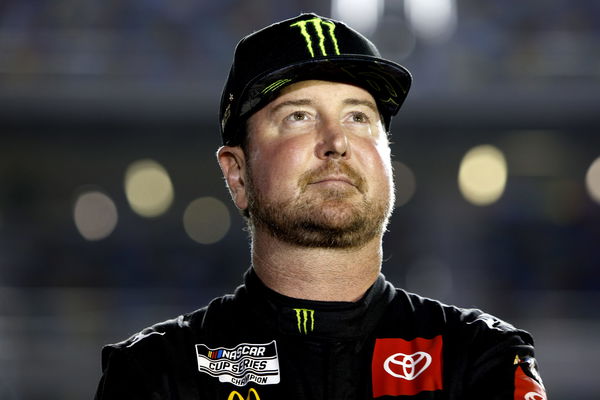 Soon after it was announced, the situation surrounding Kurt Busch and the decision to withdraw his waiver request, the entire NASCAR community pointed toward two things. First, Ryan Blaney and Martin Truex Jr. got a huge push from this.
And secondly, Toyota, 23XI Racing, or Joe Gibbs Racing behind the decision to withdraw the waiver from Busch so Truex Jr. can benefit?
ADVERTISEMENT
Article continues below this ad
Well, Denny Hamlin was recently confronted about this question, and his answer suggests that everything about Busch's decision was solely his own decision.
"No, this is a Kurt thing. This is definitely not us by any means," Hamlin said. "We've been very clear and transparent with Kurt that we're going to support him no matter what. If he wants to stay in there and come in for the last race of the first round, like, let's go. Let's go try to win it."
When asked whether the Truex factor came into the picture for them, the #11 driver said, "It didn't play into our decision or anything like that. Anything, it may be benefitted (Ryan) Blaney more."
Hamlin added that the veteran driver felt it was "the best decision for him" along with the fact that he didn't want to "hold somebody back" from having a shot at the championship. The 23XI Racing co-owner also revealed that even he's unsure if Busch will come back.
Denny Hamlin reiterated it was Kurt Busch's decision to withdraw from the playoffs and said the possible benefit to JGR's Martin Truex Jr. (a fellow Toyota) was not part of the decision. pic.twitter.com/SoTtI12luD

— Bob Pockrass (@bobpockrass) August 26, 2022
But in any case, it's his decision.
"This is all Kurt's decision, and his future will always be his decision," Hamlin emphasized.
Ryan Blaney opens up on the "really tough" decision by Kurt Busch
Ahead of the penultimate regular season race at Daytona which would decide his playoff fate, Ryan Blaney spoke about the Kurt Busch situation that has ended up benefitting him big time.
WATCH THIS STORY: Chase Elliott accused of deliberately sabotaging teammate Kyle Larson after bitter Fontana fallout
ADVERTISEMENT
Article continues below this ad
"You don't want to ever stop doing what you love, in racing and making those tough choices. But it seems like he understood where he was at physically and didn't think that he could get behind the wheel of a race car," he said.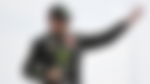 Blaney added that the decision must've been "one of the toughest choices" Busch has had to make in his career.
ADVERTISEMENT
Article continues below this ad
"I mean, you never want to be in that spot. That's a terrible spot to be in. It stinks for him. So yeah, but that was really, really tough for them to make that choice," he added.
Edited By: Vibhanshu Kumar