"Lightning Fast" – Denny Hamlin Is 'Catching Up' but Feels Chase Elliott Still Dominates NASCAR Road Courses
Published 02/23/2021, 7:30 AM EST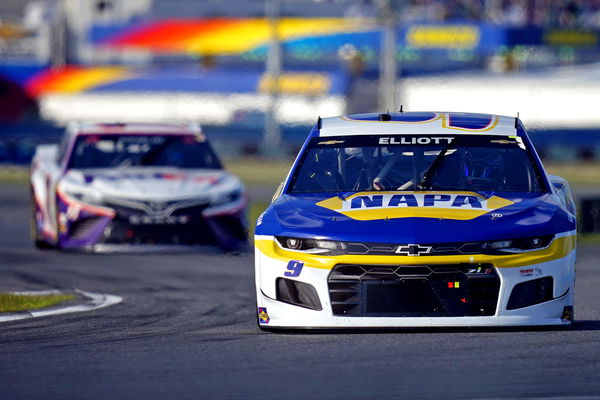 ---
---
Just by looking at Chase Elliott's finishing position in the NASCAR Cup race on the Daytona Road Course on Sunday, one would feel the champ had a bad day. However, the story was very different, and barring some incidents on the final few laps, he was quite dominant. Denny Hamlin agrees to that as well.
ADVERTISEMENT
Article continues below this ad
Hamlin himself had a strong run again at Daytona, finishing in third place on the road course. He won a stage and briefly held the lead as well before Elliott raced ahead.
Most of the Cup drivers know that Elliott is far ahead of everyone on those tracks. While Hamlin believes he has certainly made progress given his run on Sunday, he feels Elliott is still 'lightning quick'.
ADVERTISEMENT
Article continues below this ad
"I think I'm catching up. I think I got 20 to 30% there today, I mean, he's still lightning fast," Hamlin said to the media, after the race.
"I mean, honestly, when he got the lead, I beat him maybe a couple laps, but who knows. He's probably just sitting back one-handing this thing just cruising. Who knows," the Joe Gibbs Racing star added.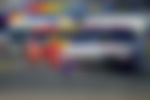 Denny Hamlin explains how he aims to catch up to Elliott
Hamlin certainly felt the improvement in his performance on the road course, and he is making progress when it comes to catching up to Elliott.
"There's nothing I could see honestly that was, like, earth-shattering, wow, he's just killing me here. It's a little bit everywhere. It's just going to take time for me to figure out," the 40-year-old said further.
What is the best way to get even better and catch up to Elliott and even Martin Truex Jr who is as good on road courses?
Hamlin believes it is more track time that will ultimately increase the level of competition.
The 23XI Racing co-owner feels the more races they run on road courses, the better everyone else will get.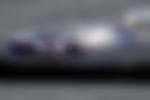 The gap will shrink sooner than later, believes the Joe Gibbs Racing star
"Everyone is going to get better. The gap is going to shrink. Really Chase passed the 19. Those two guys got a gap fifth to 10th to 20th. That will shrink the more we do road racing," Hamlin explained.
ADVERTISEMENT
Article continues below this ad
The No. 11 car driver admitted he is third or fourth fastest on these tracks right now. He looks forward to racing as much as he can on road courses to gradually bridge the gap.
However, Hamlin and the rest of the field will have to wait before they can test their skills on another road course.
The next road course race is at the Circuit of the Americas (COTA) three months from now. More interestingly, that race will have practice and qualifying sessions as it is one of the new tracks on the 2021 calendar, giving all the drivers a good idea of how to tackle the race.
ADVERTISEMENT
Article continues below this ad