Live Fast Motorsports Co-Owner Matt Tifft Opens up on His Health and Possibility of Racing Again in NASCAR
Published 11/21/2020, 1:16 PM EST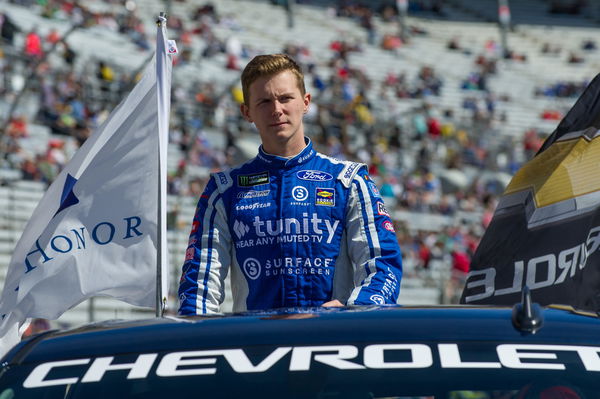 At the age of 24, Matt Tifft should arguably be in the prime of his racing career. Unfortunately, he chose to take a break from NASCAR racing due to some unfortunate health concerns. However, with the Live Fast Motorsports team, he is still staying involved in the sport. However, it does beg the question of whether he will ever get back behind the wheel again.
ADVERTISEMENT
Article continues below this ad
Recently, he spoke about the possibility of him racing again. He said, "It's been a work in progress. What I mean with that is, this summer did a big study up in Cleveland at some university hospitals. To learn more about what's happening inside my brain. They have a general idea, but to be honest, we don't completely know what was happing."
As a result of this, Matt Tifft had to be very cautious. Truthfully speaking, he needs to go at least two years without the chance of suffering from seizures. He confessed that he and the doctors are still clueless about the cause of his condition. Despite everything, Tifft is staying positive.
ADVERTISEMENT
Article continues below this ad
Can Matt Tifft ever return to NASCAR racing?
ADVERTISEMENT
Article continues below this ad
Admittedly, he said that going racing might be a bit of a stretch. However, he is glad that he is still healthy enough to be able to run a racing team alongside BJ McLeod. Now, the younger driver will take on the role of team owner while McLeod will drive the car on a full-time basis.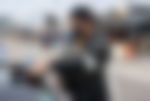 As it turns out, this will be McLeod's first full-time season in the Cup Series, even at the age of 37. Obviously, the two of them are excited and are looking forward to the 2021 season. Beyond that, the 2022 Gen 2 car is another reason to be excited.
ADVERTISEMENT
Article continues below this ad
Granted, the team does not boast of a particularly huge budget. However, Tifft is insistent that they will not be relegated to the role of backmarkers. The Live Fast Motorsports team will try its utmost to be as competitive as possible. With all the signatures above the dotted line, all that is left is to make the final few tweaks to the car before unveiling it.