"Love Doctor," Dale Earnhardt's Legendary Ex Right-Hand Man, Made His Wife Cry But Made It Up in the Most Romantic Way
Published 01/17/2023, 1:42 PM EST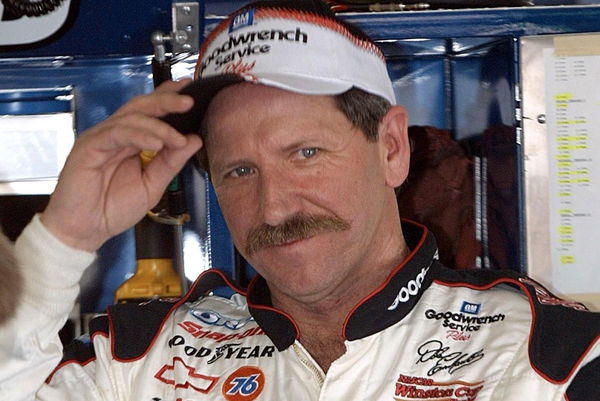 Crew chiefs have always been an integral part of NASCAR racing. Some of those crew chiefs have accomplished a lot in their career, and over time, they have become as legendary as some of the most famous drivers. One such legend is Larry McReynolds. Recently, McReynolds was invited by former NASCAR driver Mike Wallace to his podcast, Fast Car 2 NASCAR. During the interview, the legendary crew chief talked about how he met his wife.
He also mentioned how, this one time, he got her all teary-eyed, but had a surprise to cheer her up. During the podcast, McReynolds mentioned, "I moved back to Greenville and started this little Busch series team. The one side of our story, while I was working for Mark, Mark Martin. And mid-82′ I met what's now my wife of almost 40 years, Linda McReynolds. She's working in Charlotte. When I got the opportunity in April or May to go back to Greenville. I'd already fallen in love with Linda.
So over a dominos pizza sitting in the living room watching some movie. I said I gotta go back to Greenville and she got all teary-eyed and I said, well I think I got a remedy to this answer. Will you marry me? I didn't even have a ring!"
ADVERTISEMENT
Article continues below this ad
Later on, he even went on to jokingly say that people call him the "love doctor."
Larry McReynolds and his partnership with Dale Earnhardt Sr
What could be better than having an iconic duo for a partnership while competing in the top flight of American motorsports? Well, that was the case for Larry McReynolds and Dale Earnhardt Sr. The duo came and worked together at one point of time in their careers.
ADVERTISEMENT
Article continues below this ad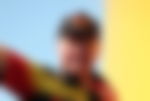 The 64-year-old was even present during Earnhardt's iconic Daytona 500 win back in 1998. Furthermore, he has also maintained a fine relationship with Dale Earnhardt Jr, though it has mostly been limited to the commentary booth.
Aside from Earnhardt, McReynolds also worked with other prolific NASCAR drivers, most notably with Davey Allison till his fatal helicopter crash in 1993. He later went on to work as a broadcaster for Fox, calling the Cup Series races for 15 years alongside Mike Joy and Darrell Waltrip.
ADVERTISEMENT
Article continues below this ad
Being present in the NASCAR scene for almost four decades, McReynolds has cemented his presence among the elites of the sport. It is also great to know that even after 40 years, he and his wife are merrily living together.
WATCH THIS STORY: Dale Earnhardt Jr Mocks Legendary Hendrick Motorsports Crew Chief Steve Letarte
Edited By: Nischal Kandpal