"Makes Me Want to Cry"—Kyle Busch's Wife Samantha Shares Her Sudden Health Scare
Published 01/25/2023, 9:32 AM EST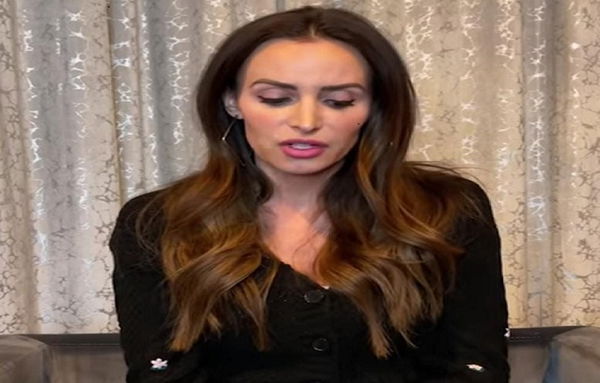 As if Kyle Busch and Samantha Busch haven't had enough! May it be the sleepless nights after Kyle's departure from Joe Gibbs Racing last year, or Samantha's battle with health issues. It's been a lot. And now, after experiencing long-term fertility struggles and battling hormonal imbalances, there is a new health scare troubling the lifestyle blogger.
But unlike most of her past experiences, this is a bit more tricky. Because the worst part of it is that Samantha cannot understand the reason behind her misery.
In her latest post on Facebook, Samantha Busch shared a few images of her scalp along with an image of her bathroom floor. Explaining how she has been experiencing sudden yet massive hair loss, Busch asked her followers to help her out. Moreover, she shared that she has already gone through multiple blood tests, however, nothing explained her condition.
ADVERTISEMENT
Article continues below this ad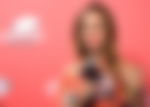 She wrote, "For someone who already had thin hair everytime I take a pony tail out or even lightly brush it, watching it all come out makes me want to cry. I'm super self conscious. It's unlike the hair loss I experienced with IVF and miscarriages and I'm at a loss of what to do because my normal go-to's aren't lessening the shed."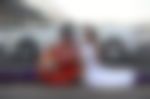 Facebook users help Samantha Busch
Explaining her issues on Facebook, Busch requested her followers to share their views on her hair loss. She also encouraged them to suggest any products, supplements, or treatments that might help her.
ADVERTISEMENT
Article continues below this ad
As soon as Samantha Busch's post went up, a series of concerned comments popped up. Most Facebook users cited Covid-19 as a probable reason for her hair loss. Whereas, some others shared their own stories about a similar experience.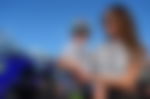 A Facebook user wrote, "Did you have COVID? I know a lot of people who have had COVID have also had a significant amount of hair loss over the course of a few weeks to a few months after the recovery." Whereas another one wrote, "My hair loss looks similar to that and has been linked to my PCOS."
ADVERTISEMENT
Article continues below this ad
WATCH THIS STORY: "This Is Why I Love the Busch's": Kyle Busch and Wife Samantha Win Over the Internet With Heartwarming Post
It was definitely heart-warming to see such supportive and helpful messages in the comment section. Almost everyone wished that Samantha gets better soon and poured in their advice to help the IVF advocate and entrepreneur out of this stressful health scare.
Edited By: Nischal Kandpal