"Man, This Kid Is Fast" – Crew Chief Reveals How a Young Chase Elliott Instantly Impressed Him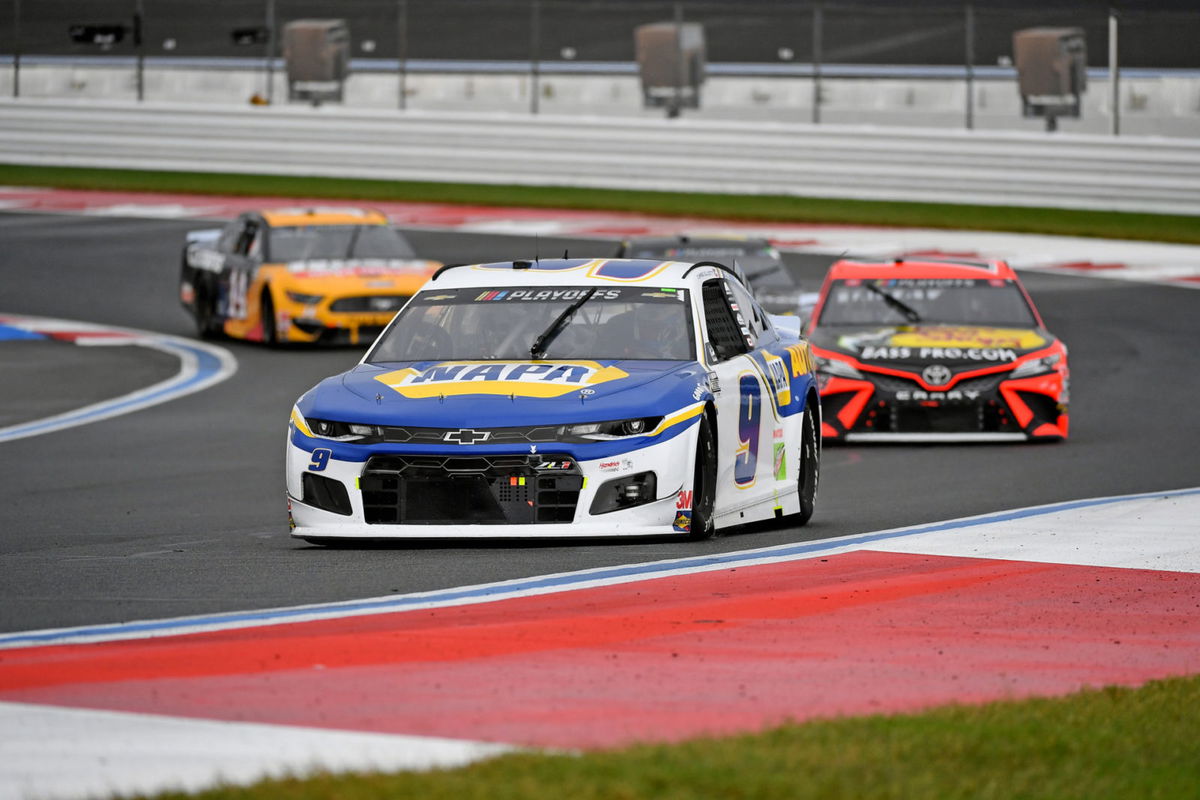 Alan Gustafson started working with Chase Elliott as his Crew Chief at Hendrick Motorsports in 2016. Ever since they started together, the duo found success every year. While Gustafson has seen Elliott's growth from close quarters and now shares a Cup Series title with him, the experienced Crew Chief got a look at Elliott's talents long ago.
Gustafson recently revealed that he first saw the talent Chase possesses during the youngster's days in the NASCAR Xfinity Series. Back when Gustafson worked with Jeff Gordon, Elliott arrived at Hendrick Motorsports for a test in Nashville when Gordon was unavailable.
"He came in and filled in. Even then he was just getting ready to run Xfinity or was running Xfinity," Gustafson said, reminiscing.
How Chase Elliott made Alan Gustafson take notice
He was left highly impressed by what he saw next from Elliott. Gustafson saw that willingness to win in Elliott from day one itself. "I was like, Man, this kid is fast, like he's really good. From the time he showed up, he was ready to win," the Crew Chief expressed.
Once Elliott made his entry into the Cup Series, his talent was there for everyone to see. However, he had to wait a while for his maiden win. There were many instances they should have won in that time, Gustafson feels.
"It's almost like we were keeping ourselves from winning or obsessing over too much. And not just being natural and doing what we know we can do and execute and just have confidence and trust in ourselves," he expressed.
"He races to win"
As time passed by and Elliott gained some experience, Gustafson believes Elliott now fully trusts himself and does not let the occasion get to him. He lauded the 24-year-old for always racing with a winning mentality.
"That's what I see that's changed. I think that he now trusts in his ability and he is very decisive. And he doesn't second‑guess himself and he doesn't race not to lose but he races to win," the 45-year-old explained.
Speaking on the occasion of the NASCAR Awards for the season, Gustafson confidently expressed that he sees Elliott as a future 'Hall of Famer' in the sport. After their most successful season, the driver-Crew Chief pair will now aim to carry the momentum into the 2021 NASCAR season.
READ MORE – "Got All the Attributes" – Crew Chief Hails Chase Elliott as a Future 'Hall of Famer' in NASCAR