"Many Things Possible"- Ty Dillon Opens Up on Potential 23XI Racing Ride in NASCAR Busch Clash
Published 01/20/2021, 10:34 AM EST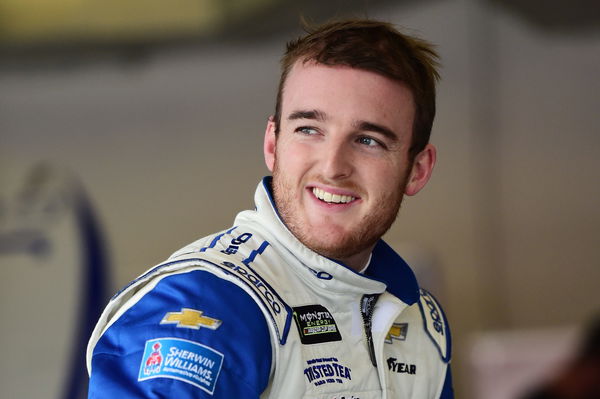 ---
---
Ty Dillon landed a 2021 Daytona 500 ride with Gaunt Brothers Racing as the team looks for a new driver after the exit of Daniel Suarez. Dillon is also looking for a new beginning, and the Daytona 500 ride is always important. What's more, Dillon is also rumored to land a ride for Busch Clash with 23XI Racing.
ADVERTISEMENT
Article continues below this ad
The Daytona 500 is the only confirmed race for the Dillon-Gaunt Brothers pairing, but it seems other opportunities, including the 23XI Racing one, are on the horizon.
When asked whether 23XI Racing is set to sign him up for the Busch Clash, which he is eligible for, Dillon did not announce anything concrete. However, he admitted to working on a 'lot of opportunities' and was confident of talking about those soon.
ADVERTISEMENT
Article continues below this ad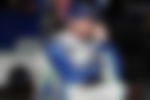 Ty Dillon offers his thoughts on the potential 23XI Racing opportunity
"There's a lot of opportunity in the future I'm working on. There's many things possible," Dillon said during a media chat. "I really can't announce much further than what we're doing right now.
"We're going to Daytona with Gaunt Brothers and Toyota. Hopefully, soon we'll be able to talk about some more stuff," he added.
Dillon's replies seem to suggest there are some big developments in the works for the youngster. After 4 seasons with Germain Racing in the Cup Series, Dillon is currently without a drive for 2021, except for the Daytona 500.
He hopes to land a ride soon and prove to everyone what he is capable of. "I don't really want to put the cart before the horse here, so to speak.
"Hopefully, the opportunities will continue to rise and I'm working really hard every day to make sure I'm out on the race track and try to prove not only to owners but also sponsors what I can do," Dillon expressed.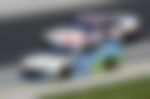 The stresses of pre-season uncertainty
ADVERTISEMENT
Article continues below this ad
Ty, the younger brother of Austin Dillon, spoke about the stress during the off-season. Having no clarity about the approaching season, less than a month away from its start, can be tough for any driver to deal with.
"For the first time in my career, I didn't know what the next year was going to hold. Still don't know what the full season is going to look like yet. But I've been on the phone a lot just looking for an opportunity," Dillon explained.
He said he was thankful for the opportunity with Gaunt Brothers Racing and Toyota. The Toyota association, in particular, was important for Dillon, and that could be the same car he ends up driving for 23XI Racing in the Busch Clash.
ADVERTISEMENT
Article continues below this ad