Martin Truex Jr Dealt a Big Blow Shortly Before NASCAR Cup Series Race at the Texas Motor Speedway
Published 10/25/2020, 3:07 PM EDT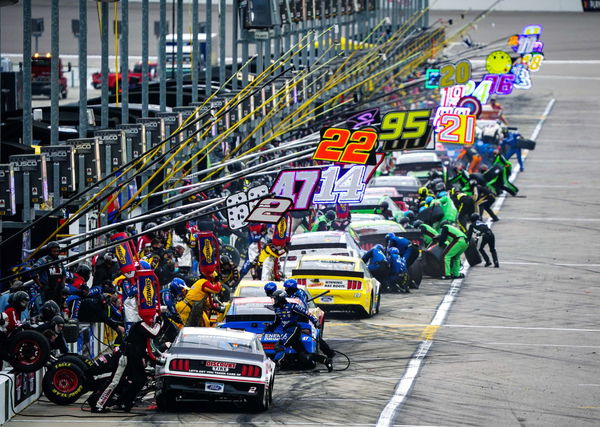 One really has to sympathize with Martin Truex Jr. For the second race in a row, his #19 car has been written up for a technical infringement. Last weekend at the Kansas Speedway, he found out that he was supposed to start from the rear of the pack, a mere 2 hours before the NASCAR Cup Series race at Texas.
ADVERTISEMENT
Article continues below this ad
Sadly, lightning has struck twice, and the stewards confiscated his rear spoiler after it failed pre-race inspection. As a result, the team were docked 20 owner points and Truex suffered the same fate.
In addition to that, he is set to lose his 6th place on the grid and start from the back, denting his Playoff hopes. With the competition heating up, and Joey Logano sealing one slot last week, the pressure on Truex Jr is high.
ADVERTISEMENT
Article continues below this ad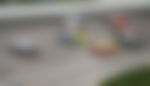 NEWS: NASCAR confiscates spoiler of the No. 19 car following pre-race inspection failure at @TXMotorSpeedway.

The car will lose 20 owner and driver points and start at the rear of the field today. Crew chief James Small will also be ejected. pic.twitter.com/R6QKOACPW0

— NASCAR (@NASCAR) October 25, 2020
Martin Truex Jr is not the only NASCAR Cup Series driver to be punished
Truex Jr is just 1 of 3 drivers to be sent to the back of the grid for failing pre-race inspection. Joining him at the back of the pack for the Autotraders EchoPark Automotive 500 are Chad Finchum and Daniel Suarez. The #19, #49, and #96 cars, all failed inspection twice and were consequently slapped with penalties.
ADVERTISEMENT
Article continues below this ad
However, that was just the tip of the iceberg for Martin Truex Jr. This was because his Joe Gibbs Racing car's spoiler violated Section 20.4.12.b in the NASCAR Rule Book.
According to that statute, "Except as specified, spoilers must be used exactly as supplied from the manufacturer."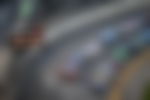 Aside from the grid demotion and point deduction, the No. 19 team were slapped with a $35,000 fine. To make matters worse, Martin Truex Jr will have to race without his Crew Chief, James Small, after he got ejected from the race.
ADVERTISEMENT
Article continues below this ad
What complicates his situation is the fact that he lies 31 points below the cutline. Therefore, starting from the back of the grid puts him at a serious disadvantage in terms of his hopes for advancing into the Championship 4.