Martin Truex Jr to Run NASCAR Truck Race on Bristol Dirt With Cup Teammate Kyle Busch's Team
Published 03/15/2021, 11:00 AM EDT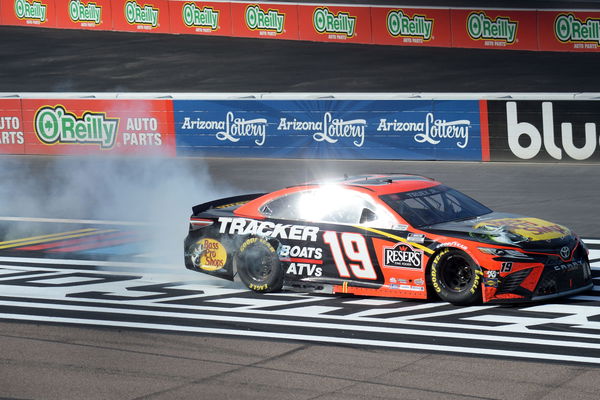 ---
---
On Sunday, Martin Truex Jr became the fifth different Cup Series winner in five races. Now, this win has reaped rich rewards, namely a drive in a Camping World Truck Series race later this month. To be precise, Truex Jr's Phoenix Raceway win earned him a Truck gig at the Bristol Motor Speedway dirt race.
ADVERTISEMENT
Article continues below this ad
The 40-year-old veteran will drive for the Kyle Busch Motorsports team. Admittedly, it could be a little bit hectic for Truex, as the March 27 race precedes the Cup Series. In other words, Truex Jr could get his first taste of Bristol dirt before any of his Cup rivals. A lot of emphasis has been placed on the dirt surface, as this is the first time NASCAR will run on dirt since 1970.
Martin Truex Jr wants to get some practice ahead of the Bristol race
ADVERTISEMENT
Article continues below this ad
Of course, the race is still a couple of weeks away, but the focus has shifted to the upcoming race. Following his Phoenix win, he confessed that he would probably try to get some dirt racing practice before the Cup Race. However, it soon transpired that a Cup race was not the race on his agenda.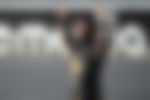 Apparently, his sponsor, Auto-Owners Insurance, pretty much jumped the gun. According to their Instagram post, the Bristol Truck dirt race was on the event schedule. Needless to say, the driver took it in stride and even found the situation amusing.
ADVERTISEMENT
Article continues below this ad
He laughed, "Damn, they spilled the beans? Okay, yeah, we are. We're going to run the truck race. I'll run Kyle's truck. He said I could drive it for free, so I did it."
This will be Truex's third career Truck start, including an appearance in 2005 and 2006. At the time, he drove for the now-defunct Billy Ballew Motorsports. Safe to say, he is quite excited, since he has raced on dirt twice in his career. Martin Truex Jr acknowledged that this race will be a learning curve. Considering that he does not have a great track record at Bristol, what is the harm in seeing how well he does on dirt.
ADVERTISEMENT
Article continues below this ad
Truex is the latest Cup driver to announce plans to run the Bristol Truck dirt race, joining Kevin Harvick with David Gilliland Racing and Chase Briscoe with Roper Racing. For now, the driver will have to shift focus on next weekend's race at the Atlanta Motor Speedway.