Michael McDowell Explains How He Escaped the 'Fiery Wreck' to Win NASCAR Daytona 500 2021
Published 02/15/2021, 8:45 AM EST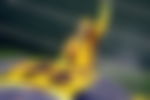 ---
---
Michael McDowell won the 2021 edition of the Daytona 500, but only after escaping a fiery accident. The incident took place on the last lap of the 'Great American Race.' Admittedly, McDowell himself triggered the incident and somehow managed to emerge unscathed.
ADVERTISEMENT
Article continues below this ad
Speaking after the race, he said, "I definitely was pushing Brad [Keselowski]. In the last lap, we just locked bumpers and pushed as hard as we could. Brad and I had a good run, I gave him a shove, but we actually got disconnected.
"Thankfully we did because it's when we got disconnected that the contact was made."
ADVERTISEMENT
Article continues below this ad
He noted that he couldn't see what happened between Keselowski and Logano. However, the contact opened up a small window for him to squeeze past. Otherwise, he would have been caught up in the crash. Michael McDowell observed that when one driver collides with another, the former pushes the latter.
There's nothing like a #DAYTONA500 win!

Congrats, @Mc_Driver! pic.twitter.com/N1Ftz12zxC

— FOX: NASCAR (@NASCARONFOX) February 15, 2021
What else did Michael McDowell say?
He confirmed that his original plan was to give Keselowski a bit of a shove. This was largely because McDowell found himself in a favorable position. He would push the Penske driver for the whole lap, and then try and make a move at Turn 4. Obviously, he knew that the #2 Penske driver was desperate enough to try and make a move.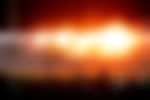 However, McDowell also knew that the Michigan native was smart enough to not show his hand too early. This explained why he was content with sticking behind the driver.
Speaking about the incident itself, he said, "Brad and I pulled out, and next thing you know, Brad was turning right. Joey was turning left and I'm like right through the middle of it. I looked in my mirror and saw that Chase Elliott was around, and blocked him as fast as I could."
ADVERTISEMENT
Article continues below this ad
Michael McDowell describes the final lap and winning the Daytona 500. pic.twitter.com/6Fc7Q4rMGD

— Bob Pockrass (@bobpockrass) February 15, 2021
From there, he could not discern much else. This was largely because everything became a massive blur from there. In the end, McDowell was happy to reach Victory Lane at Daytona.
ADVERTISEMENT
Article continues below this ad