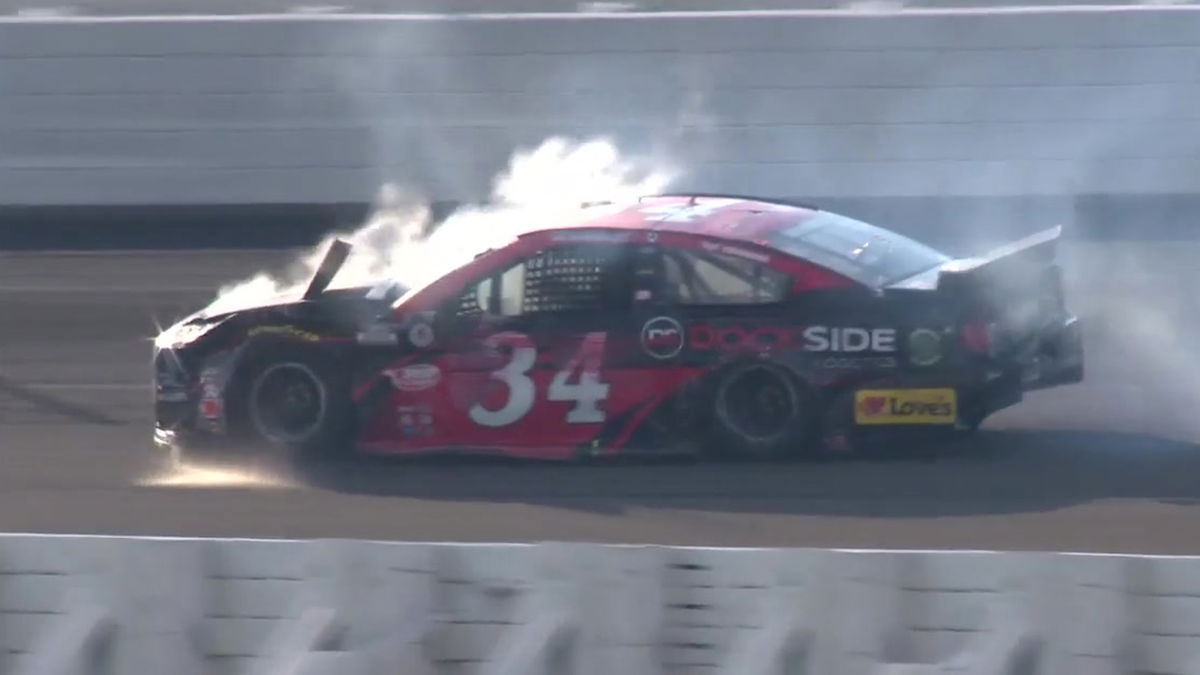 On Sunday, a few records tumbled as Denny Hamlin equalized Jeff Gordon for the most Pocono wins. And, Front Row Motorsports's Michael McDowell set a record on the opposite end of the spectrum courtesy of Chase Elliott.
After the race, he now holds the record for 'the most times finishing in the last place', doing so on 34 occasions. However, he would not have been in this position had it not been for Elliott.
Ironically, McDowell driver of the No. 34 Ford is now tied with Joe Nemechek for the unwanted record. As it turns out, he would have escaped infamy, because he was 25th by lap 15. Unfortunately, his right rear tire blew and pitched him into the wall. Apparently, he got involved in a tussle with Chase Elliott, who forced him to brush the wall and damage his tires.
This could not have come at a worse time, especially since McDowell's team is underfunded. To make matters worse, the Front Row Motorsports team has finished within the top 20 since its full-time debut in 2009.
Fox NASCAR posted a video on Twitter revealing McDowell's frustration.
"[Elliott] drove us right into the fence." Heavy damage for Michael McDowell. pic.twitter.com/um6ZuM9uRd

— FOX: NASCAR (@NASCARONFOX) June 28, 2020
 Chase Elliott ruined everything for McDowell
Admittedly, it was not all doom and gloom for McDowell, since he took a career-best eighth-place finish in the first race. Unfortunately, his collision with Chase Elliott ruined a chance of a fourth consecutive top 20 finish. And to say that he was mad at Elliott would be a massive understatement.
Now, because of that incident, McDowell's name is etched in NASCAR infamy. What really rubbed salt in the wound was the fact that Elliott finished 4th behind Denny Hamlin, Kevin Harvick, and Erik Jones. When he spoke about the incident, a fuming McDowell said, "Remember that. He's got a lot more to lose than we do."
He even got on the radio and screamed that Elliott drove him into the catch fence. From there, his own race would go from bad to worse, while Elliott got away scot-free.
Read More: NASCAR to Move Cup Series Award Ceremony from Nashville Because of COVID-19