Michael Waltrip Fondly Remembers This Iconic Moment With Dale Earnhardt Jr
Published 12/04/2021, 11:40 PM EST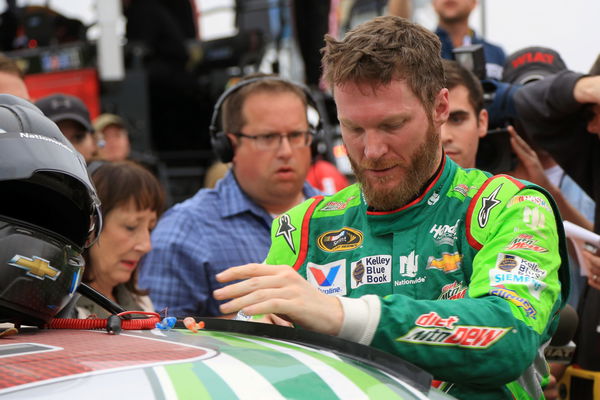 2001 was a dark time for the NASCAR Cup Series. This is largely because of the tragic passing away of the legendary Dale Earnhardt Sr at the 2001 Daytona 500. At that very race, his teammates, Michael Waltrip and Dale Earnhardt Jr, finished 1-2.. All in all, it was a bit of a bitter-sweet moment for the team to score a 1-2.
Of course, Waltrip did not celebrate the win, out of respect for his fallen comrade. So, when the Dale Earnhardt Inc team scored another 1-2 with the positions reversed, Dale Jr and Waltrip hugged on top of the former's #8 car. To be perfectly honest, it was a very wholesome moment, and recently, Michael Waltrip confessed that it still gives him 'chills'.
ADVERTISEMENT
Article continues below this ad
This was a special moment for Dale Earnhardt Jr and Michael Waltrip
ADVERTISEMENT
Article continues below this ad
Obviously, Dale Jr was still reeling from the tragic accident that claimed his father's life. Nevertheless, the #8 driver elected to include Waltrip in his victory celebrations. It was also a bittersweet race, because it was also the first race at the Daytona International Speedway since the fatality.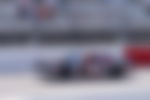 To make the moment even more poetic, this was also Dale Jr's first Daytona win in his career. After crossing the finish line, he slid his car into the grass and his entire team greeted him to celebrate the victory. Then, Michael Waltrip pulled up next to his car, and the two teammates shared an emotional hug on top of the #8 Chevrolet.
ADVERTISEMENT
Article continues below this ad
Since that famous victory, Dale Earnhardt Jr has seized victory at Daytona, at least four times. Meanwhile, Waltrip has triumphed at the Daytona International Speedway on three occasions. However, whatever anybody may say, this 2001 Pepsi 400 will always remain as the most memorable win and 2nd place. This is mostly because of the true meaning and emotion behind that race finish at the track.