"Might Not Get A Second Chance…": NASCAR Hall of Famer Dale Jarrett Was Given Unlikely Helping Hand At Darkest Stage of His Career
Published 12/27/2022, 7:45 AM EST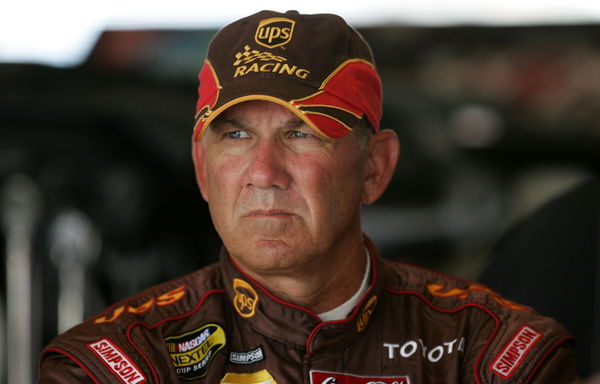 NASCAR has seen some brilliant family names in history. The Earnhardts are obviously on the top of the list, followed closely by the Allisons, the Pettys, and the Elliotts. But the Jarretts have their own legacy too, not too far behind on the list. What began with Ned Jarrett was duly followed by his youngest, Dale Jarrett.
Ned Jarrett is one of NASCAR's 'winningest' drivers. On the esteemed list of drivers with the most wins in the Cup Series, he stands in 10th place with 50. But not far behind is Dale, with his 32 wins. Dale's most memorable time, however, came in the Xfinity Series.
ADVERTISEMENT
Article continues below this ad
Dale Jarrett finds an unlikely spot
The Wood Brothers gave the Hall of Famer a chance in the competition to compete in the 1990 season. Replacing an injured Neil Bonnett, Jarrett did a fine job – enough to earn another season in the #21. And from there on, it was only going up and up.
His first win in the Cup Series came after a tough battle against Davey Allison at Michigan. He told SpeedSport, "That was just an incredible day. I mean, first off to be driving for the Wood Brothers in that famed 21 car, that chance that came along and to be there. To know everything that was taking place there that it was Davey Allison who had the field covered that day with his Robert Yates horsepower and his driving ability."
With vivid memories of that day, he said, "I couldn't have asked for something better. That first win to be with the Wood Brothers who basically said this many times, a lot of people might not get that second chance at a career, but the Wood Brothers gave me that opportunity I feel like."
For Jarrett, the Michigan win was memorable for being his first win in the competition. But he had other reasons to remember that day, too.
Jarrett's struggles in the Cup Series
That 1991 win was his moment of redemption. Jarrett had the weight of his father's legacy on his shoulders. He had been given chances earlier as well, but he couldn't make too much out of them.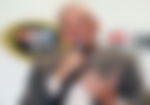 He said, "I was out of the Cup side of it back running my own Busch team again and doing that full time when the opportunity came along. To do that with them, again, another storybook ending or beginning for me." The Wood Brothers had given him a second chance at a successful career in NASCAR. He was very grateful, but at the same time, he knew had to move on. The opportunity came through Coach Joe Gibbs.
Joe Gibbs Racing had its inaugural season in 1992, and Jarrett entered their books to become their first driver. "I think a lot of people wondered why I would leave the Wood Brothers and at times, I questioned myself before I made that decision. But, Joe Gibbs was very convincing to me that he was going to do things the right way."
Joe Gibbs steps up to save Jarrett
ADVERTISEMENT
Article continues below this ad
Gibbs was fully invested in the driver, evident from how his requests were always satisfied. Jarrett wanted his brother-in-law, Jimmy Makar, on the team. Gibbs obliged, bringing Makar over from Penske."That was the big difference, because I thought Jimmy was that person that could do that for me," he explained.
Jarrett had only a short stint with JGR, leaving the team in 1994 for Robert Yates Racing. But the impact and influence those three years had on him is clear. Speaking very highly of Gibbs, he said, "With Coach Gibbs' guidance, he literally changed my life in many ways. That opportunity was there, and I appreciated that."
"There were life changing moments, with my time with Joe Gibbs. He is still one of my best friends in the world," he concluded about those 3 years with the team.
ADVERTISEMENT
Article continues below this ad
Watch This Story: Resurfaced Video of Chase Elliott With Dale Earnhardt Sr. Before 2001 Tragedy Sends NASCAR Fans Into a Frenzy
Jarrett was lucky to have found his saviors in the Wood Brothers and Coach Gibbs. If not for those 1990 and 1991 seasons, NASCAR probably would not have seen the Dale Jarrett it saw.
Edited By: Akash Pandhare