"Millions of Dollars Get Spent"- Dale Earnhardt Jr Reveals "The Frustratingly Slow" Development Teams Like Hendrick Motorsports Face With the Next Gen Car
Published 03/17/2023, 10:27 AM EDT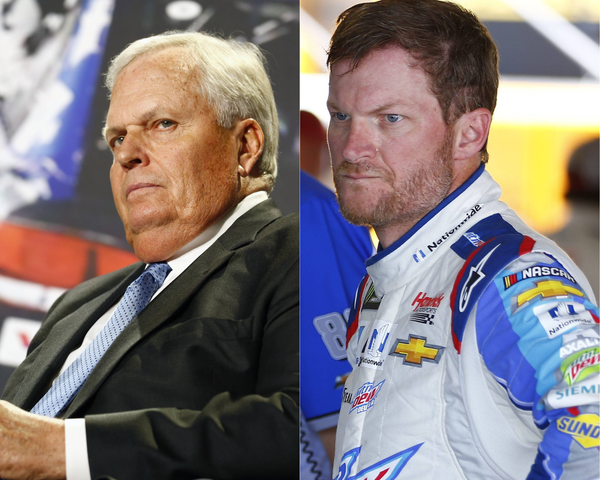 It is certainly not an easy job to build a NASCAR car. There are just too many dynamics to it, whether it is technical or commercial. It only got more challenging when the governing body introduced the usage of the Next Gen cars last year. Needless to say, the Gen-7 cars have had their own set of issues. NASCAR Cup Series giants Hendrick Motorsports too have faced it and are recently on the receiving end of multiple penalties.
Recently, HMS were fined for modifying their louvers before the Phoenix Raceway. A combined penalty of $400,00 was imposed on them, making it the largest combined fine in NASCAR history. Naturally, it has been frustrating for them, but what's really going wrong here? Dale Earnhardt Jr. gives us a detailed explanation of this.
Dale Earnhardt Jr. speaks in support of Hendrick Motorsports after suffering a massive penalty
ADVERTISEMENT
Article continues below this ad
Speaking on the recent episode of his podcast "The Dale Jr. Download", Junior discussed the recent Hendrick Motorsports ruling. He provided an idea as to how things recently worked with Next Gen cars and NASCAR. The 48-year-old said, "The Next-Gen car has been a production of collaboration. NASCAR leaned heavily on the manufacturers and the teams to help build this car."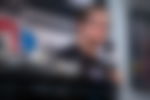 Dale Jr explains how NASCAR relies on Ford, Chevrolet, and Toyota, and the teams involved. He said, "They [NASCAR] have asked for the grace from the teams and the manufacturers on supplies, parts, limited parts, all of these things being frustratingly slow in development and design."
The two-time Daytona 500 winner gave an idea of how it was prior to the start of the season considering the issues with the cars last season. He said, "And in this off-season, there was a lot of resubmitted designs for improvements from the firewall forward on all the cars. There was a new submitted front-end design for every manufacturer that had to be processed this off-season.
"It has to go to NASCAR to get approved. The manufacturer gets the approval, then they have to submit the drawings and CAD to the design team that's going to manufacture these parts and all this has to happen really quickly. Hundreds of thousands if not millions of dollars get spent by everyone involved to be able to get all this stuff out and ready for Daytona so they can go to the racetrack and again doing all this with the limited supply chain, limited parts coming back to the teams."
Obviously, Dale Jr understands HMS' frustration with him being a team owner himself. In fact, he criticized the Next Gen cars even last month.
Dale Jr criticizes the Next Gen car after the 2023 season opener
The Next Gen cars have some changes done after their introduction last year. After the Daytona 500 this year, Junior still felt there is something not right about them. In one of his podcast episodes, the JR Motorsports co-owner criticized the Gen-7 car.
ADVERTISEMENT
Article continues below this ad
Car is crap. Tires are crap. Wheels are crap. I'm seriously losing faith in these next gen cars. They're underperforming in so many important categories that make nascar NASCAR.

— SheffStigz (@LilStigz22) March 13, 2023
On his podcast, he said, "To me, this car is a strange car to watch at the plate races. How the runs materialize? It's going to not always makes sense. I could literally with the old car, know exactly when the outside line was going to create momentum. When a guy was in a bad position, or when somebody was trying to take advantage of somebody, and it's a little harder to see."
ADVERTISEMENT
Article continues below this ad
WATCH THIS STORY: Dale Earnhardt Jr Urges NASCAR Drivers to Hold Everybody Accountable "Such as Bubba Wallace & Denny (Hamlin)"
Clearly, Junior has his own set of issues with the Next Gen cars. With all the fuss going around with HMS, it will be interesting to see how things develop in the coming days. Most importantly, how NASCAR goes about it remains more crucial.
Edited By: Ranvijay Singh