Mixed Day in the Office for Kyle Busch After a Truck Series Win and an Xfinity Disqualification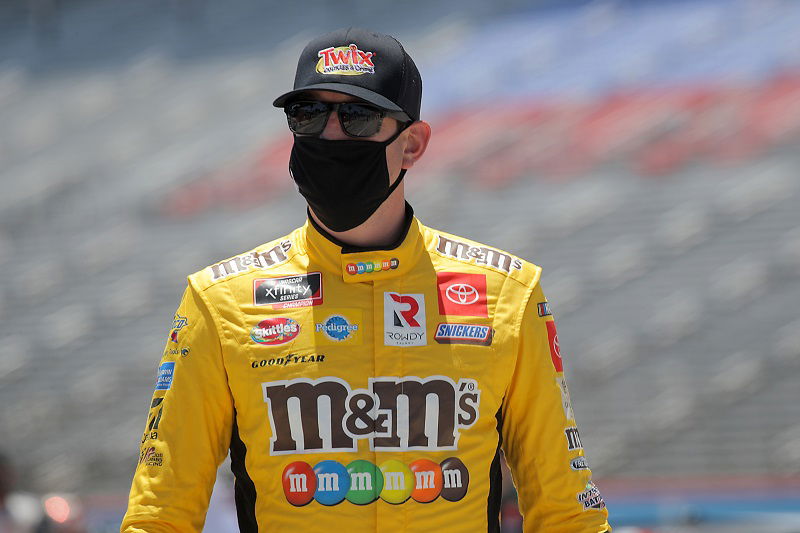 The Texas Motor Speedway saw Kyle Busch reign supreme with a win in the Truck Series and the Xfinity Series. Unfortunately, the latter victory did not last long because of a disqualification.
As it turned out, the stewards found that his No. 54 Joe Gibbs Toyota failed the heights inspection, an issue that prompted them to take action.
As a result, Austin Cindric inherited the win, making it a hat-trick of Xfinity wins to add to the two at Kentucky. To get to the specifics, the left rear of Busch's car was much lower than the permissible level.
Without the disqualification, Kyle Busch would have taken his 98th career victory in the Xfinity series. Sadly, he found out that Fate was a cruel mistress and Cindric lead a Ford 1-2 ahead of championship leader Chase Briscoe.
Kyle Busch redeemed himself in the Truck Series race
The good news is that Saturday night's Truck Series race saw him take his 59th victory in a fully legal car. Austin Cindric confessed that he was already out of his race suit when news broke of Busch's disqualification.
Suffice to say, he was glad to get the win even if it was not on the circuit itself.
Kyle Busch was not the only driver hauled up for technical infringements. Apparently, Justin Allgaier copped a blend line penalty when rejoining after pitting, because he crossed the white line upon exiting the pits.
It was a cruel blow since Allgaier won both stages during the race and led 98 laps.
It is worth noting that the Xfinity race and the Truck Series race took place in front of empty seats. However, the Cup Series race will bear witness to thousands of fans filling the stands up to the brim.
Behind Cindric were Chase Briscoe, Justin Haley, Ross Chastain, and Justin Allgaier in the top 5. Meanwhile, Anthony Alfredo, Noah Gragson, Michael Annett, Daniel Hemric, and Brandon Brown completed the top 10.
The remaining point-scorers were Jeremy Clements, Jeffrey Earnhardt, David Starr, Jesse Little, and Tommy Joe Martins.
ALSO READ- All You Need to Know About the NASCAR Xfinity Cup Race at Texas Motor Speedway