Most Expensive NASCAR Die-Casts in 2023
Published 11/17/2023, 1:32 PM EST

Follow Us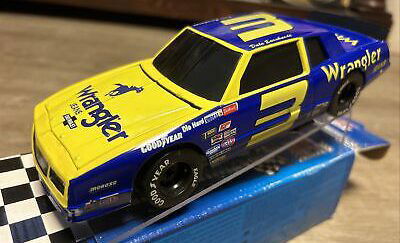 Anyone who has listened to the Dale Jr Download podcast would know that the two-time Xfinity Series champion is a die-hard fan of Diecast cars. Right on the desk at the Bojangles studio where Junior is seen hosting his podcast, a plethora of cool-looking cars stand in their full glory, hinting at Junior's passion for collectibles. But Dale Earnhardt Jr is not the only one who has this passion.
The Diecast cars are a valuable element that constitutes an exciting fan experience. Many racing fanatics all over the country have their eagle eyes set 24/7 on the internet, looking for rare Diecast cars from the past to the present. Needless to say, these car models speak of speed and history that are intricately woven into the threads of the sport. So, what are the most expensive Diecast cars of 2023? Let's take a deeper look at it.
Top 10 Diecast Cars of 2023
1. Kyle Busch 2023 X World Wallet 1:24 Elite Diecast
X World Wallet, a famous mobile banking solution, sponsored Rowdy's Black and Gold #8 Chevrolet Camaro ZL1 for his race at Richmond. Fans can now pre-order this beauty for just $110 at www.lionelracing.com.
2. Erik Jones 2023 STP 1:24 Liquid Color Elite Diecast
Richard "The King" Petty drove an STP-backed car to win 4 of his 7 Cup Series championship titles. Erik Jones' #43 ride in the 2023 All-Star race bore the iconic blue and red-orange scheme that Richard Petty's ride had when he drove at North Wilkesboro for the last time in his career back in 1992. Unfortunately, this collectible priced at $115 is already sold out.
#3 Kevin Harvick's 1:24 Budweiser Color Chrome Elite Diecast
Some of the biggest feats that Harvick has achieved throughout his career in NASCAR have had Homestead-Miami as the backdrop. In his last start in the 4EVER 400 at Homestead-Miami, his car flaunted a red and white scheme, just like the one he drove when he won his 2014 Cup Series title. However, this is a member-only exclusive. Get this made-to-order model for $115.
#4 Ross Chastain 2023 UPS/Worldwide Express Throwback 1:24 Color Chrome Elite Diecast
Trackhouse Racing and Worldwide Express paid tribute to Hall of Famer Dale Jarrett by casting the unmistakable brown, yellow, and white colors of UPS Jarrett drove in 2001. You can get your copy of this rare collectible that marks the years of UPS' involvement in NASCAR for $120 from Lionel Racing.
#5 Kyle Larson's 2023 Las Vegas races winning Chevrolet 1:24 Diecast
Kyle Larson was the first driver to punch his ticket into Championship 4 in 2023 with his victory in Las Vegas. Good news for the fans: this #5 Hendrick Motorsports Chevrolet Diecast is up for grabs at just $120.
#6 Brad Keselowski 2023 King's Hawaiian Galaxy Color Elite Diecast
Known for its fluffy bread and sweet dinner rolls, the famous King's Hawaiian partnered up with RFK Racing to sponsor this year's race at Kansas Speedway for the #6 icon. Fans can pre-order this cool Lionel Racing Diecast of Keselowski's 2023 King's Hawaiian Ford for $121.
#7 Chris Buescher's Richmond race-winning Ford Mustang 1:24 Elite Diecast
The Fords re-surged this year with Chris Buescher's back-to-back wins at Michigan and Richmond. Get your chance to own the Diecast model of Buescher's #17 Fastenal Ford for $126.
#8 Dale Earnhardt Jr 2022 Bass Pro Shops Late Model 1:24 Diecast (autographed version)
Dale Earnhardt Jr raced it out on his #3 during the 30th version of the South Carolina 400 event at Florence Motor Speedway. This model will flaunt an all-gold theme with the Bass Pro Shops logo embedded on it, just like one of the cars that his legendary father drove back in the 1990s. Enthusiasts can get one at home for $140.
#9 Kevin Harvick's Phoenix Busch Light 1:24 Diecast (autographed version)
Busch Light removed their name from the car and went with "Harvick" instead. Fans had the opportunity to order this exclusive Harvick-signed Diecast for $170. "Had" because it's sold out already.
#10 Kevin Harvick's 2023 Busch Light 1:24 Icon Elite Diecast
The SHR icon will forever be regarded as one of the pioneers of the sport of NASCAR. Hence, Lionel Racing is elated to be able to present to the fans this expertly crafted and fully chrome-plated iconic replica of his #4 Ford Mustang. This collectible is placed at a price of $199.99. Please note that this is a made-to-order item and a $30 cancellation will be charged if the order is canceled by the customer.
Fans can now purchase or get various other Diecast cars customized according to their wish directly from the official site of Lionel Racing. Let's now take a look at the most expensive Diecasts that the NASCAR fandom has ever seen.
Watch This Story: The Unspoken Regret of a NASCAR Legend
Costliest Diecasts in the History of NASCAR
#1 Jimmie Johnson's 2016 Martinsville Diecast
This is the Chevrolet that the 7X Cup Series champion drove as he bagged his famous 2016 Martinsville victory. This exclusive piece of exhibit was auctioned at $550.
#2 Kevin Harvick's 2014 Homestead-Miami Speedway Championship winning car Diecast
Harvick's #4 Budweiser machine is perhaps one of the rarest ones in the grid that was auctioned for $563 in 2021
#3 Richard Childress' 1973 Chevrolet Chevelle
The most valuable Richard Childress Racing Diecast is perhaps the 1973 Chevrolet Chevelle. This car was arguably one of the most beautiful cars driven by the RCR owner himself and was sold at $887, at an auction.
#4 Jeff Gordon's #24 Chevrolet
The limited version of this 1:24 Diecast of the legendary Hendrick Motorsports driver's DuPont ChromaPremier 1997 Chevy was sold at an auction for a whopping $1,000. Gordon drove this Chevrolet Monte Carlo during the 1996 and 1997 Cup Series seasons.
#5 Dale Earnhardt's 1984 #7 Wrangler Olds Omega Diecast
This car was also the one that Dale Earnhardt drove in the Goody's 300 at Daytona in 1983. This is the costliest of all and was sold for $1650 at an auction. Which of these is your favorite? Do let us know in the comments below!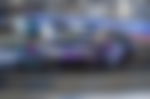 Should NASCAR Continue Running on Road Courses or Limit Itself to Oval Layouts?
Edited by: