"My Hauler Driver and I Are Very Sorry for the Inconvenience Everybody" – NASCAR Driver Anthony 'Alfredo' After Major Highway Incident
Published 08/31/2022, 9:15 AM EDT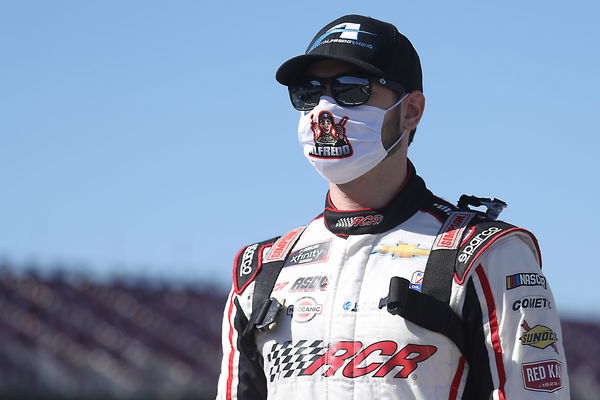 NASCAR Xfinity Series driver, Anthony Alfredo, recently posted a head-scratching apologetic tweet regarding a highway accident that took place on the I-55 Highway. Upon taking a closer look, fans realized that the accident had nothing to do with Alfredo but rather his name.
Alfredo retweeted a video of a highway hauler crash that apparently spilled Alfredo sauce all over the road. In the captions, he went on to state, "My hauler driver and I are very sorry for the inconvenience everybody."
ADVERTISEMENT
Article continues below this ad
The Our Motorsports driver cracked a pun on his surname, matching the spelling for the white Italian pasta sauce.
When fans saw this on Twitter they were left confused initially, thinking it may have been an accident involving the Xfinity Series driver.
However, when they realized the joke, they soon hopped on board and started cracking jokes on Anthony Alfredo themselves.
NASCAR fans react to Xfinity Driver Anthony Alfredo's Twitter repost
Some NASCAR fans who had read the caption initially thought something terrible happened with the driver, but they soon realized what the Xfinity Series driver tried to pull off.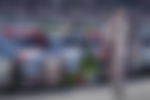 One fan stated that they would need a lot of garlic bread to pick up all the spilled-over Alfredo sauce on the road, while another hilariously stated that the hauler driver might have seen Presley Racing on the highway.
We're gonna need lots and lots of garlic bread to scoop all that sauce up.

— John Haverlin (@JohnHaverlin) August 31, 2022
I read the caption first before seeing the video, my heart sank 💀🤣

— Emilee (@houndnuggets_) August 31, 2022
😂🤣 what in the Alfredo were you thinking!?

— #ChocolateMilk ツ (@TerryC_6) August 31, 2022
ADVERTISEMENT
Article continues below this ad
Cloudy with a chance of pasta in turn one!!!! I bet they'd throw the caution ⚠️ for that 🤣

— John Malone (@JohnMaloneShow) August 31, 2022
Anthony Alfredo hasn't had any wins in NASCAR yet. However, this might have been his social media winning moment.
ADVERTISEMENT
Article continues below this ad
Watch This Story: Most Followed NASCAR Xfinity Drivers on Instagram
At the end of it all, the crash turned into a hilarious dig at Anthony's own name since it resembled that of the Italian pasta sauce, even more so no Alfredo's were hurt, other than a lot of sauce being spilled over, triggering a massive cleanup for the road maintenance workers.
Edited By: Ranvijay Singh