NASCAR Community Including Brad Keselowski & Kyle Petty React as Tragedy Strikes the David Gilliland Racing ARCA Team
Published 03/09/2022, 8:27 AM EST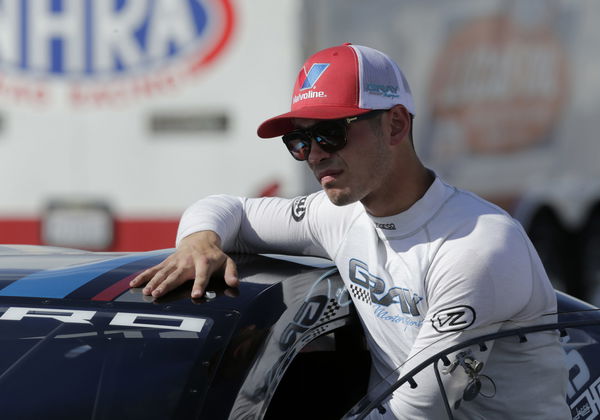 Earlier, the David Gilliland Racing ARCA Menards team faced a tragedy, while the team was on its way to Phoenix for the next race of the season. According to reports, DGR truck hauler Steven Stotts was killed in a collision with an SUV. As for the SUV itself, it rolled over on its side and the trailer it was pulling, vaulted over the concrete divider into oncoming traffic.
In light of the news, many tributes poured in from the NASCAR community. Among the many well-wishers were drivers like Michael McDowell and Brad Keselowski. Obviously, it is never easy when someone in the community has their lives tragically cut short. It does not just include drivers who lose their lives on the track, but anybody in the NASCAR arena.
What next for the David Gilliland Racing team in the ARCA Series?
Obviously, the team is in a state of mourning for their fallen comrade. However, he was not the only victim, as the hauler had two other passengers and the SUV had one passenger. According to reports, SUV driver Young Mo Kang and hauler passengers John P. Zaverl and Michael Mizzelle were rushed to hospital. Fortunately, all three are supposed to be in stable condition, but it does not stop the DGR team from worrying.
A team statement expressed deep sorrow and sympathy for Stott's family. In totality, many in the NASCAR community considered this a nightmare situation. Admittedly, not many know what this will mean for David Gilliland Racing and its immediate future. To be exact, no one knows whether they will continue on to Phoenix or pull out of the race, out of respect for Stotts.
According to the Texas Highway Patrol, the 54-year-old Stotts died on the scene itself. Meanwhile, the other three victims are in the hospital, but updates are far too few and far in-between.