NASCAR Community Including Dale Earnhardt Jr React as "Super Smart Dude" Joins Kyle Larson's Team as Interim Crew Chief
Published 06/21/2022, 4:55 AM EDT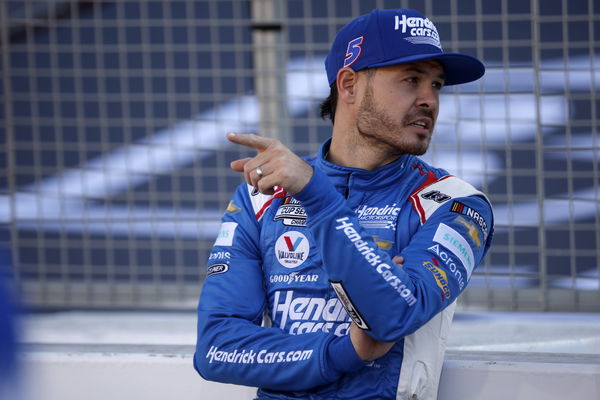 After the race at Sonoma, Kyle Larson was handed out a massive suspension by NASCAR. His crew chief Cliff Daniels was stripped off of his role for four weeks.
This was because of a tire that came loose during the race, and as the story goes this season, it was met with a harsh penalty.
ADVERTISEMENT
Article continues below this ad
But luckily, Hendrick Motorsports have found a replacement for Daniels for the time he will be absent. Kevin Meendering will be the crew chief of the #5 team for the next four races.
Meendering brings to the table, an impressive resume. He was the crew chief of former Hendrick driver, Jimmie Johnson, for 21 races in 2019.
Naturally, his appointment was met with general acceptance from NASCAR fans and big names in the NASCAR community such as Dale Earnhardt Jr.
WATCH THIS STORY: NASCAR Team Owner Kyle Busch's T-Shirt Joke Comes Back to Haunt Him During the Wreck-Fest Truck Race at Daytona
NASCAR spotter slams the suspension handed out to Kyle Larson
In a recent episode of the Door Bumper Clear podcast, Freddie Kraft, the spotter for Bubba Wallace, criticized the decision to strip Cliff Daniels off of his role as part of a penalty.
ADVERTISEMENT
Article continues below this ad
In fact, Kraft questioned the whole concept of suspending as a means to penalize by citing the examples of Alan Gustafson, the crew chief of Chase Elliott, who was also suspended earlier in the season.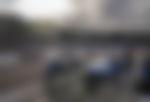 "They keep out Alan for a month versus Cliff, now who's got the stupidest suspension in the history of NASCAR, being crew chief suspended for four weeks," he said. "I still go back to a points penalty… You get a ten-point penalty the first time it happens, and then it's a 25-point penalty."
ADVERTISEMENT
Article continues below this ad
"If it happens again, then maybe fifty."