NASCAR Community Including Kyle Busch & Tony Stewart Mourn the Loss of "Game Changer" Bruton Smith
Published 06/23/2022, 7:57 AM EDT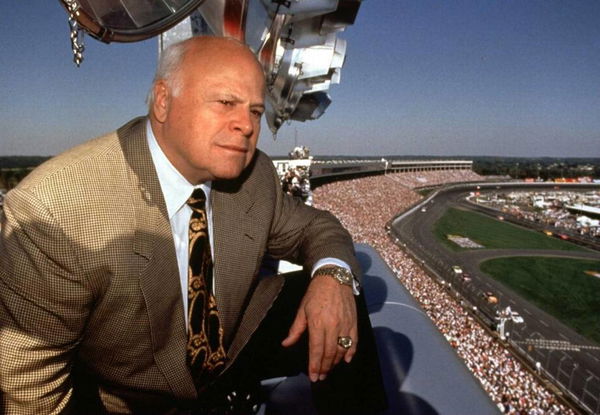 It is a very gloomy day for the world of NASCAR as it just lost someone very dear to the sport. Someone who really shaped the Stock Cars races. Bruton Smith, one of the pioneers of the sport, recently passed away.
Bruton Smith founded Sonic Automotive, Inc. However, what he is best known for is as the founding father of Speedway Motorsports. And, he ran some of the most important tracks in NASCAR, including Atlanta Motor Speedway, Bristol Motor Speedway, Charlotte Motor Speedway, Dover Motor Speedway, Kentucky Speedway, Las Vegas Motor Speedway, and many more.
ADVERTISEMENT
Article continues below this ad
The entire NASCAR Community came together to pay their respects to the Hall of Famer.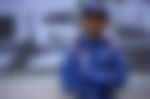 NASCAR Chairman and CEO, Jim France said.
NASCAR legend, Darrell Waltrip, and Tony Stewart also paid their respects on Twitter.
I'm heart broken this afternoon my good friend Bruton Smith passed away, he helped me in so many ways, he was an icon in the sport he loved, RIP my dear friend!

— Darrell Waltrip (@AllWaltrip) June 22, 2022
Bruton Smith was a pioneer who helped make motorsports mainstream and allowed guys like me to make a living doing what we love. He helped grow not just NASCAR, but all kinds of racing. He had his hands in all of it, and even though he's gone, his fingerprints remain. https://t.co/wsbrQMo7UM

— Tony Stewart (@TonyStewart) June 22, 2022
In fact, Team Penske racing driver, Ryan Blaney, also posted a tweet dedicated to the Speedway Motorsports' owner. On top of that, Two-time Cup Series Champion and NASCAR Team Owner, Kyle Busch, also came to send his wishes.
Very saddened by the death of a pioneer in our industry – Bruton Smith. Our condolences to his family, as we all share a great loss.

— Ryan Blaney (@Blaney) June 23, 2022
Moreover, NASCAR journalist Adam Stern, and NBC's NASCAR Analyst, Steve Letarte, also paid their condolences.
.@StevePhelps on Bruton Smith: "They broke the mold with Bruton. He was a force, a titan in our industry, a visionary. I know Marcus is carrying on his legacy, but our thoughts and prayers go out to the whole family and those who knew him. It's a big loss for our sport today." pic.twitter.com/1kPz9VtIQH

— Adam Stern (@A_S12) June 22, 2022
So sad to hear about the passing of Bruton Smith. He played a huge part in shaping this sport and the fan experience. No one did it like Bruton. Sending my condolences to the Smith family. https://t.co/SXU9ujcbBv

— Steve Letarte (@SteveLetarte) June 23, 2022
RIP Bruton Smith. Game changer. Business GURU. Pioneer. Billionaire.

— Brett Griffin (@SpotterBrett) June 22, 2022
Rick Hendrick Opens Up On What He Felt About Bruton Smith
Rick Hendrick is another legendary Businessman in the world of NASCAR. And, he has a big impact on the sport, much like Bruton Smith.
ADVERTISEMENT
Article continues below this ad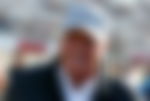 Rick Hendrick opened up about their bond as he said, "A pioneer, a visionary and a true original. Never afraid to take a chance, Bruton will go down as one of the greatest promotors and innovators in the history of motor sports. I have tremendous admiration for the legacy he carved out in both racing and the car business. Even though we occasionally competed, I was always happy to call Bruton a friend."
"He was someone you wanted on your side because he was tough as nails and never backed down from a fight. At the same time, Bruton was incredibly generous and dedicated much of his life to giving back. The impact of Speedway Children's Charities and his countless acts of kindness cannot possibly be measured."
ADVERTISEMENT
Article continues below this ad
Watch This Story: Kevin Harvick Breaks Hendrick Motorsports Legend Jeff Gordon's Record in Sonoma
In the end, it's very unfortunate. However, it is no doubt that Bruton Smith's name will go down as one of the greats of the sport.