NASCAR Community Rejoices as Jubilant Announcement Sees Young Star Join Bubba Wallace and Daniel Suarez' Club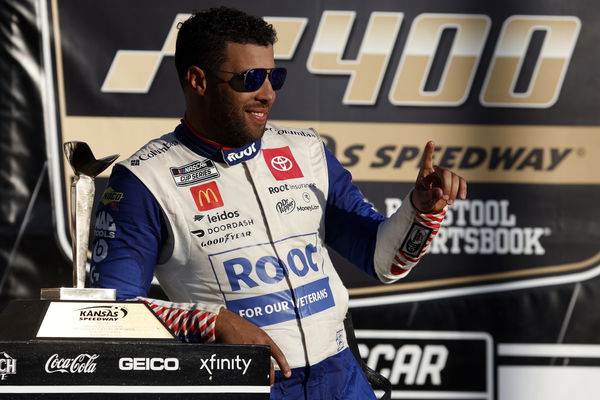 For Anthony Alfredo, the 2022 season was a disappointment. After being dropped by Front Row Motorsports post a full-time 2021 season, Alfredo had hoped to secure his future in the NASCAR Cup Series in the 2023  season with a strong show in the Xfinity Series. But that hasn't happened, at least not yet.
Despite that, Alfredo has something bigger to cheer about this year; something he recently posted about on his social media. The 23-year-old driver popped the big question to his girlfriend, and, as Alfredo posted, "She said YES!"
ADVERTISEMENT
Article continues below this ad
The NASCAR community congratulates one of their own
Alfredo's announcement led to a very familiar response from the NASCAR community. Every time anyone who is a part of the sport, be it a driver, a crew chief, a pit crew person, or even sometimes fans, announces jubilant or sometimes, not-so-jubilant life updates, the entire community stands in solidarity, in celebratory as well as somber moments.
For Anthony Alfredo, this was certainly a celebratory moment. And fans were prompt with their congratulations.
Ahhhh I'm so so happy for you both! Wishing you a lifetime of blessings!

— Cassie (@CassieFambro) December 29, 2022
Alfredo joins Bubba Wallace and Daniel Suarez
After he made this announcement, Anthony Alfredo is now a part of the same club as Bubba Wallace and Daniel Suarez. This is so because both the 23XI Racing driver and the Trackhouse Racing Team driver will soon get married as well.
"Not to each other, that came out wrong," as Jay Mohr once said in the annual NASCAR awards ceremony.
ADVERTISEMENT
Article continues below this ad
Wallace will take his vows with his girlfriend Amanda Carter on New Year's eve while Suarez had recently announced that he too proposed to his girlfriend Julia Piquet, and she too, like Alfredo's girlfriend, said 'Yes.'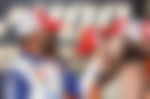 So now that Anthony Alfredo has joined this club with Wallace and Suarez, in the coming season he'd be hoping to join another club those two are a part of. A club he too was once a part of not so long ago, one he'd undoubtedly be working to get back into in the coming season.
ADVERTISEMENT
Article continues below this ad
The club goes by the name of the NASCAR Cup Series.
Edited By: Nischal Kandpal